Our ENERGY MANAGEMENT TEAM
Our robust Energy Management Team mentor and support organisations nationwide to address their energy use and improve competitiveness while significantly reducing costs and environmental impact.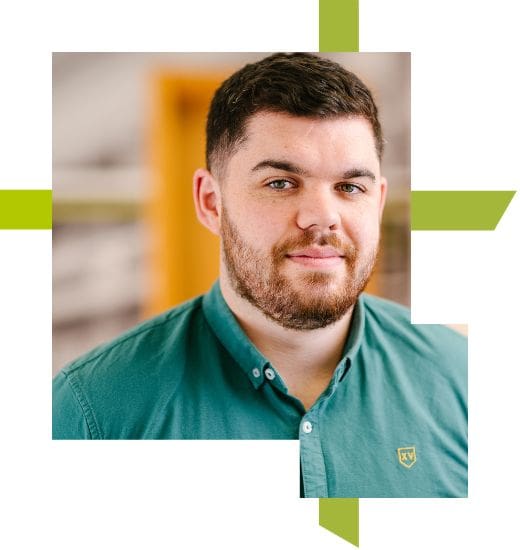 Meet Daniel Fennell, an accomplished Energy Management Lead at ORS with vast expertise in all aspects of energy management.
Daniel is renowned for his exceptional skills in Deep Retrofitting, BER Certification, Building Regulation Part L & Part F, and Energy Audits. Throughout his career, Daniel has significantly contributed to building regulation compliance (Part L & Part F) and conducted comprehensive energy audits for a diverse range of residential and commercial projects. Specialising in deep retrofitting and BER certification, he has successfully completed multiple projects in various sectors, including retail, education, industrial, and hospitality, consistently providing innovative energy-saving solutions to his clients.
Daniel's expertise extends beyond project execution, as he has demonstrated exemplary leadership by providing training and effective management to his team and clients in these crucial areas. With his vast experience and unparalleled skill set, Daniel Fennell continues to be a driving force in the field of energy management.
In the Spotlight: "What are the key differences in conducting energy audits for residential and commercial projects?"
"When conducting energy audits for residential and commercial projects, different approaches are taken to cater to the unique needs of each sector.
In commercial projects, collaboration with the management team is essential to devise a long-term strategic plan for the business. The ORS Energy team customises a register of opportunities, presenting energy-saving solutions at various cost levels and payback periods. This enables the client to align measures with their budget and long-term objectives, covering aspects like energy management, lighting, HVAC systems, transportation, and renewable energy technologies to enhance efficiency.
On the other hand, in the residential sector, energy audits typically involve working with homeowners seeking comprehensive energy upgrades during renovation. The focus lies on optimising home efficiency while considering the homeowner's preferences and budget constraints. Home energy upgrade measures revolve around improving the building fabric and heating systems to ensure comfort and energy efficiency."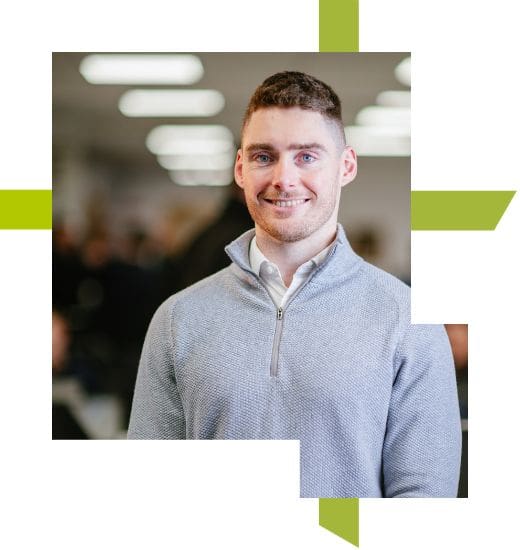 Meet Cian Murphy, Energy Engineer at ORS, who specialises in Renewable Energy and Sustainability, Risk Management Analysis, Improvement Strategies, & Construction Contracts
Cian is a former Construction Insurance Account Manager and has 8 years of experience managing a portfolio of corporate clients. Cian joined ORS after completing a Bachelor of Engineering degree in Renewable Energy and Sustainability.
His experience lies in the areas of risk management analysis and improvement strategies, reviewing construction contracts and being a trusted advisor for his clients. Cian has proven success in presenting and solving problems in a technical environment.
In the Spotlight: "What are some of the key areas that corporate clients encounter when devising renewable energy projects and sustainability strategies?"
"The biggest challenge in successfully implementing renewable energy projects and sustainability strategies at a corporate level is invariably cost. I work closely with clients to ensure a balance is found that meets both their sustainability targets and their financial targets.
My years as an account manager have given me technical knowledge of the construction industry along with hands-on experience in what it takes to implement changes in a client's business successfully. Most importantly, it taught me the value of genuine customer service and being timely."