Building surveying TEAM
Our comprehensive building surveying solutions are meticulously crafted by incorporating industry best practices and refined across our multidisciplinary services, ensuring precise alignment with our client's requirements.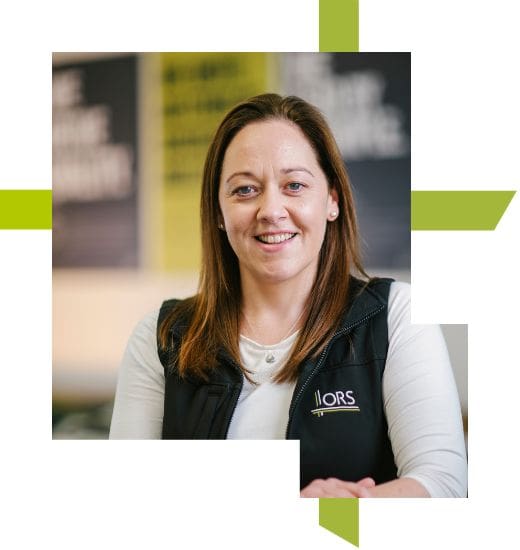 Meet Deirdre, the ORS Building Surveying Lead. She joined ORS in 2020 and is a Registered Building Surveyor with fifteen years' post-graduate experience.
Deirdre has provided building surveying and project management-related services, in the construction industry and commercial building consulting sector, to the public and private client sectors in Ireland and New Zealand.   
Deirdre is experienced in undertaking residential and commercial building condition surveys, preparing schedules of condition and dilapidation, technical due diligence reports, long-term maintenance plans, maintenance management and providing building regulatory advice.
In the Spotlight: "What expert advice do you give property owners seeking to gain a comprehensive understanding of their building's conditions?
"
Understanding the condition of a building offers numerous advantages, serving as the foundational step in effectively addressing maintenance needs for both residential and commercial properties.
This assessment establishes the building's condition, identifies the scope and characteristics of any defects, and outlines necessary remedial or enhancement actions to uphold the property's value. Different forms of condition assessments exist, and a building surveyor is well-equipped to guide property owners in selecting the appropriate assessment type based on their unique objectives.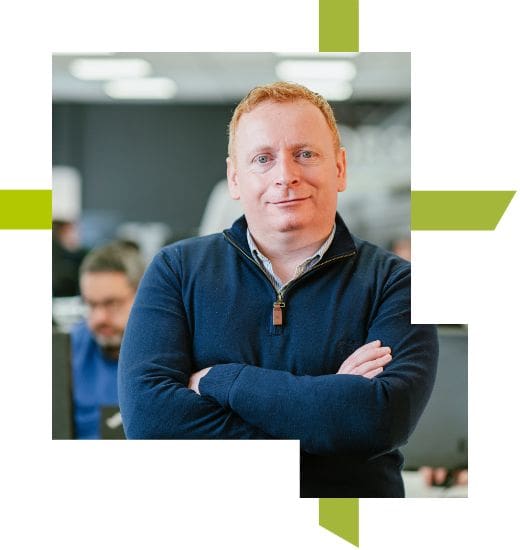 Neil joined ORS in 2015 and is a Senior Surveyor on the Building Surveying Team. Neil has over 17 years of post-qualification experience in engineering consultancy to public and private sector clients.
Neil is an expert in legal mapping and related aspects, including surveying, setting out, boundary disputes and planning. He regularly works with Ireland's leading legal teams, advising on mapping issues related to boundary disputes.
During his long career, Neil has also worked in the areas of resident engineer, motorway design, site engineer/agent on motorway construction, railway engineering/setting out and general consulting engineering.
In the Spotlight: "As an expert in legal mapping, what is the most common cause of boundary disputes?"
One of the most common causes of boundary disputes is the misunderstanding or interpretation of legal boundaries, for example, where an existing agreed shared boundary feature is removed and replaced with another. This is something that both sides need to carefully consider and agree on prior to the removal of the existing shared boundary. I would advise that a competent surveyor be consulted before any works are agreed to a shared boundary to ensure you do not end up in a dispute.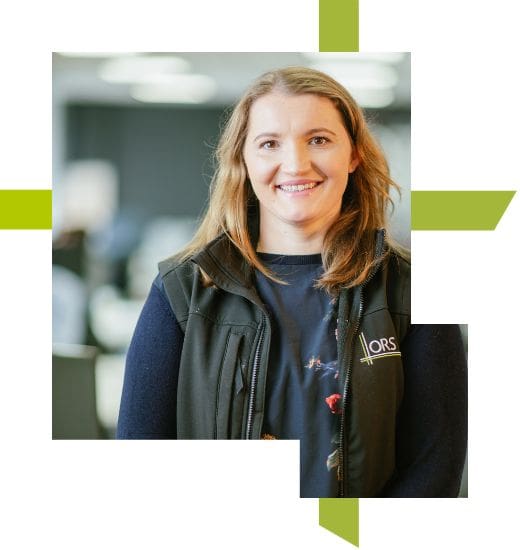 Meet Marta, a Senior Surveyor at ORS. Marta joined ORS in 2021 and has over 10 years' post-graduate experience, specialising in 3D reality capture.
Her career started with topographical surveys to public and private sectors both in Poland and Ireland. Since 2014 Marta has worked with 3D laser scanning technology and has been involved in many large-scale projects of various types, including motorways, gas stations, and industrial and commercial building surveys. 
Marta predominately works with scanners that produce high definition, clear points clouds mainly for measured building survey purposes.
In the Spotlight: "How is 3D Reality Capture benefiting large scale commercial projects for clients?"
3D Reality Capture allows a surveyor to quickly gather as-built information on site, particularly in congested and built-up areas, where traditional surveying can be time consuming and less accurate.
Depending on the client/design team's needs, the survey data can be issued in 3D models or 2D drawings. This will accurately present the as-built state of the building and help with the design.
3D Reality Capture is also used for verification on large-scale projects during the construction stage. Scanning can be carried out weekly or monthly to check the progress of the build but also to verify if items of the structure are correctly installed, the floor is levelled, or the roof has the right shape as per design.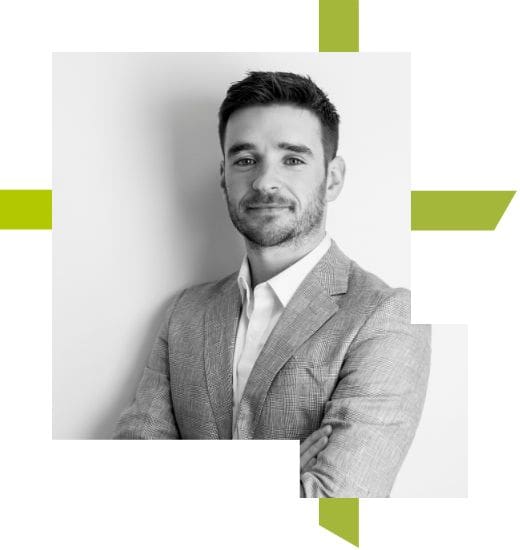 Meet Michael. He joined ORS in 2021 as a Topographical Surveyor and has worked for over 8 years as a site engineer in the construction sector.
Michael has extensive experience in site set out and undertaking topographic as-built surveys on complex projects and built-up areas. Michael is also skilled at processing survey data and presenting the completed survey reports and drawings to clients and design teams alike.
In the Spotlight: "At what stage in a commercial construction project are topographic surveys needed?"
Topographical surveys are essential at the initial stages of a project as they help inform the design team on any project of site restrictions or impediments to design that may impact the viability or cos. Failure to accurately identify any potential issues at an early stage of a project via a detailed survey generally tends to lead to more costly interventions as the project progresses.
From a designers point of view, it also helps to identify any safety issues in terms of design, which can then potentially be designed out where feasible in accordance with the principles of prevention. It is also best practice to conduct a topographic survey or as built of a site once work is completed to ensure and record that work has been completed accurately.