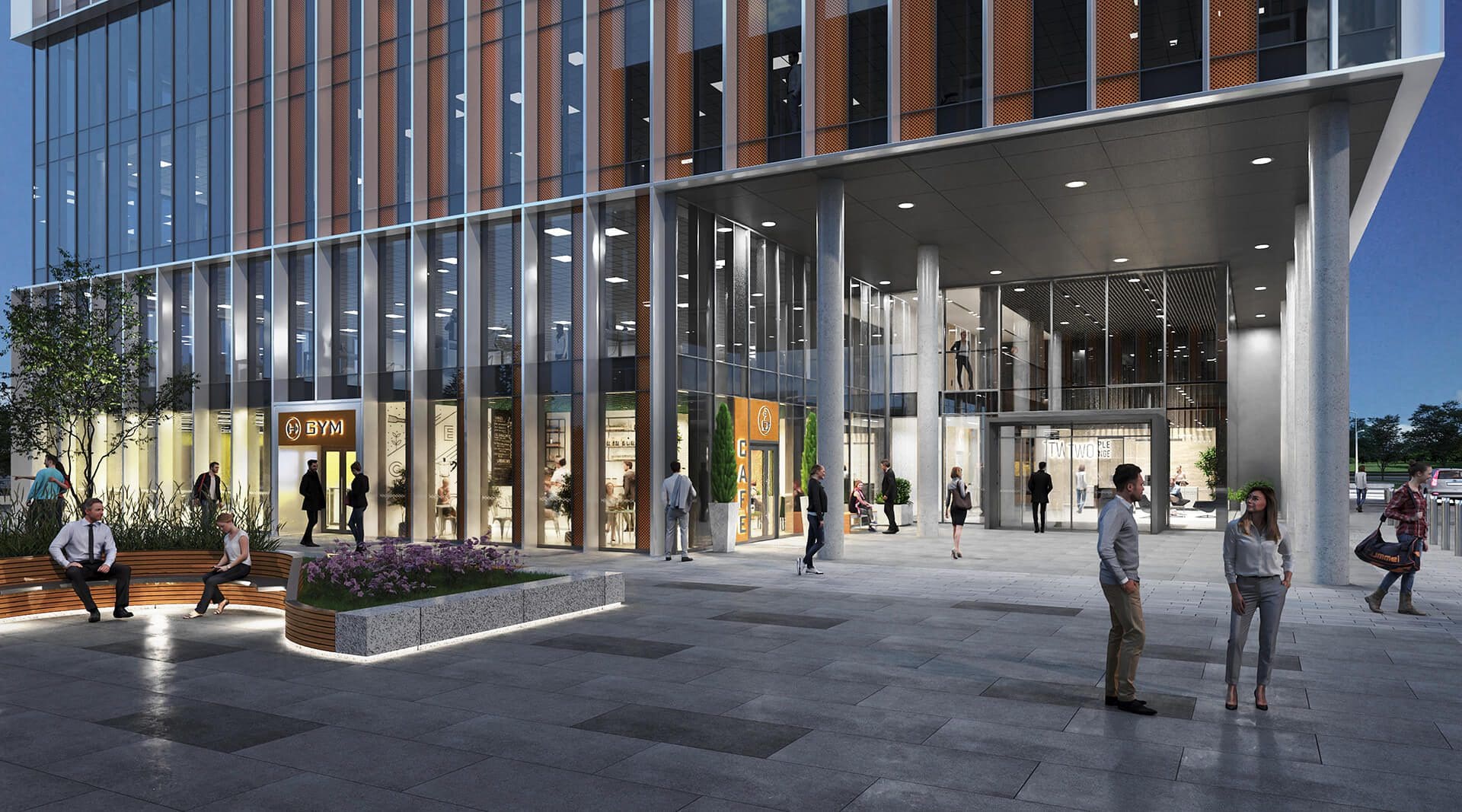 Stemple Exchange has already achieved an A2 Energy Rating and is LEED Gold Certified while being a very aesthetically pleasing piece of architecture.
ORS was appointed to provide multiple services – Assigned Certifier, Fire Safety and Disability Access. It is an excellent example of how the firm delivers complex multidisciplinary solutions by taking an efficient and simple approach for the client. This involves appointing a project coordinator as the client's single point of contact.
ORS Fire Safety Team provided extensive pre-planning advice to ensure no delays arising from the Fire Safety Certificate (FSC). In the FSC, numerous sub-division options were incorporated into office layouts on different floors to provide flexibility for tenancy sub-divisions. The ORS team undertook regular construction inspections throughout the project, offering technical support and guidance throughout the complete project lifecycle.