3D Laser Scanning Technology for Measured Building Surveys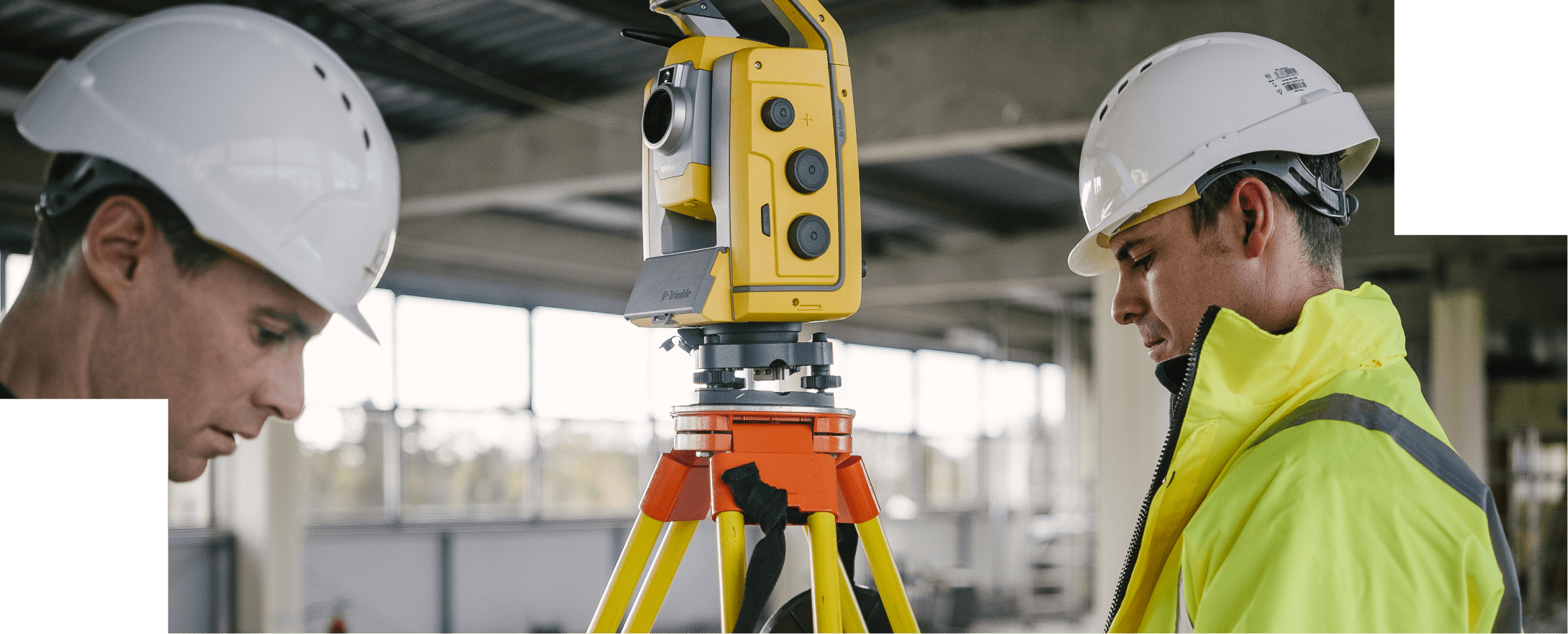 Measured Building Surveys
A measured building survey is an accurate representation of a building, detailing architectural elements and structural features. It is an essential part of the design and planning process, especially during a building renovation or restoration. During the design stage for some projects, architects may require more detailed drawings, depending on project needs: internal or external sections, roof plan, reflected ceiling plan or 3D Revit model for advanced designs.
3D Laser-Scanning Technology
3D laser-scanning technology is used more often to perform measured building surveys, as it can give a more complete, clearer, and precise digital record of the entire structure in a 3D point cloud. This 3D point cloud can be used to create any drawing or 3D model of the building, but can also be used for clash detection between new design and existing elements or clash detection of various systems like plumbing, electrical, HVAC, etc.
Advantages of Laser Technology
Using laser scanning methods has many advantages over traditional methods of tape and pencil. First of all, it is very fast and accurate, which improves the quality of the output. Traditional methods of measuring a single distance with tape or a laser hand-held measurement tool rely heavily on the surveyor's experience, good handwriting, and focus, but still, occasional errors might occur and the only way to confirm the correct value is to return to the site. With the scanner, the whole building is measured at the first site visit, and any measurement can be taken from it at any stage of the project. It is also a non-contact method, which improves health and safety aspects by allowing the surveyor to use only safe locations on-site to set up the scanner, but also minimizing the time spent on site, where the surveyor can be exposed to a harmful environment. Reducing time spent on-site and eliminating the need for revisits reduces the cost of the survey and eliminates the possible cost of providing incorrect plans to the design team, contractors, or stakeholders. Accurate drawings improve the planning and design stage as everything is checked before it is built, which reduces waste and minimizes delays caused by possible re-work during construction. 
Images captured during the scanning create 360⁰ panoramic pictures that can be shared with other teams working on the project via a cloud viewer. Viewing the point cloud in this format helps understand the space and size of the building without the need for visiting the actual site. The viewer's biggest advantage is the ability to measure and add comments directly in the viewer, which can then be shared with others. ORS is using Leica Truview, which, along with 2D drawings, gives a perfect understanding of every element in the building. 
Overall, the use of laser scanning methods is highly beneficial for all stages of the project as it provides accurate and high-quality output and improves collaborations and coordination between teams involved in the project.
Methods of Terrestrial Laser Scanning
There are two main methods of terrestrial laser scanning: mobile and static. For mobile scanning, one or more laser scanners are mounted on a vehicle and, by integrating the observations with position and orientation information from other sensors, they scan as the vehicle moves. There are also hand-held mobile scanners, which record data while the surveyor walks around the building. Typically, scanning significantly reduces the amount of time on-site, with a standard walk taking no more than 10 minutes for a particular area. In the static approach, which is the more accurate method, the scanner is typically mounted on a tripod, like a conventional surveying instrument. Multiple scan positions need to be obtained to capture the building in full, which is still faster than a conventional survey method. 
If you're planning a building renovation or restoration project, get in touch with the ORS Building Surveying team who can utilise our laser scanning technology to provide accurate and high-quality outputs for your design and planning process.