Are we prepared for increased flood severity across Europe?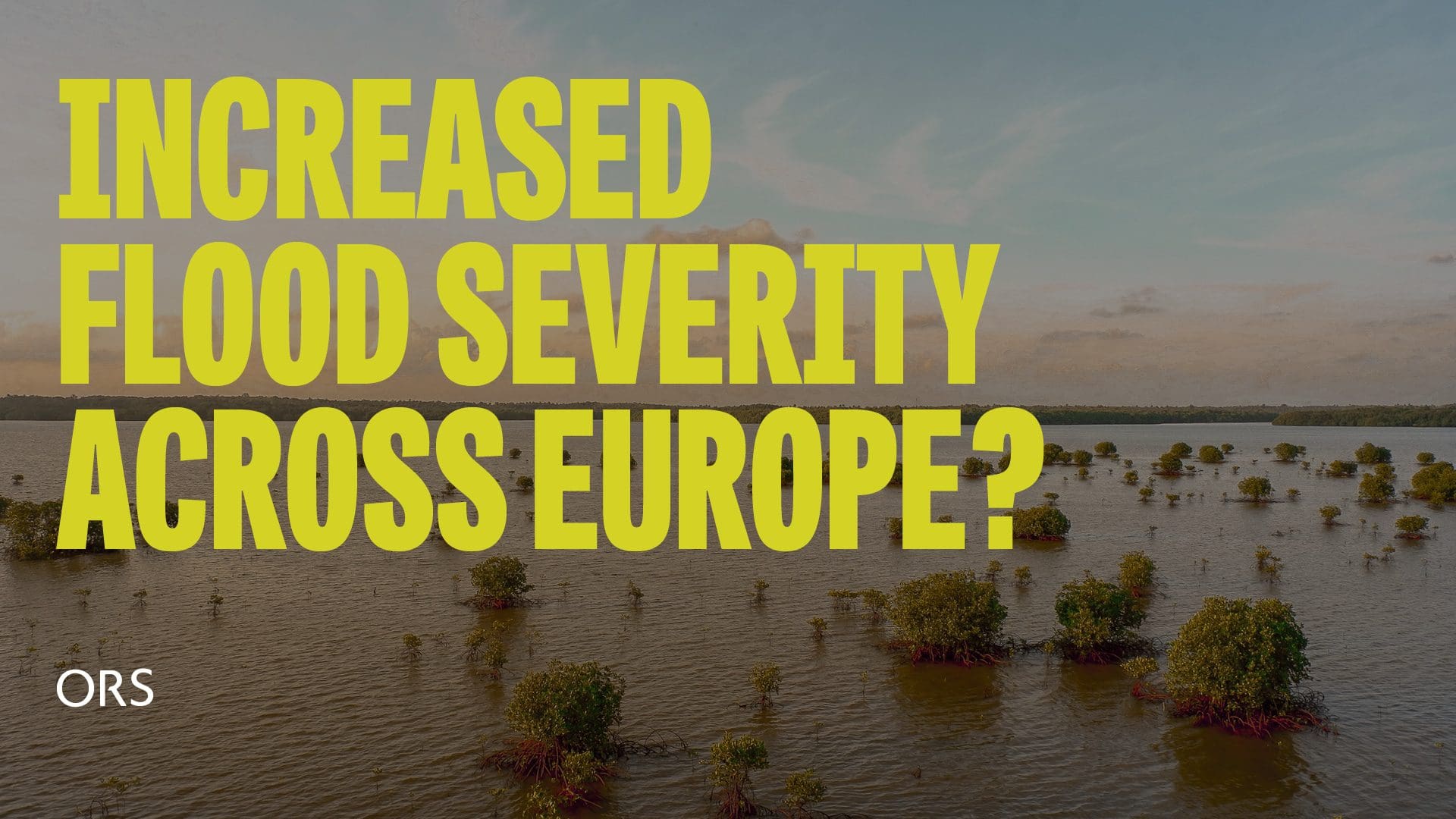 Are we prepared for increased flood severity across Europe?
The increasing severity of flood events is both a global and national issue. In Northern Kyushu, Japan 670,000 people were ordered to evacuate their homes at the end of August 2019 due to flooding. The impact has been felt in Ireland too. In recent years significant flooding events have occurred in Galway (2009), Letterkenny (2014) and Cork and Athlone (2016).
In a recent study  "Flood Severity across Europe: How a changing climate impacts on regions" lead by Professor Gunter Bloschl of the Vienna University of Technology and contributed to by Dr Conor Murphy at National University of Ireland, Maynooth has noted increasing flood severity over the past 50 years.  The study predicts that this trend will continue and that the increased severity will be most acute in north western Europe.
Existing flood mitigation measures were designed based on historic flood level estimates.  These new predictions of increased severity highlight the need to be aware of the risk and to design for future flood levels based on appropriate risk assessment.
The importance of appropriate flood defence measures was demonstrated on 1st September 2019. Here, a defence embankment at Coonagh, Co Limerick failed. This resulted in the flooding of 5 houses and a local football pitch with significant financial and social cost to those affected. With the embankment in place there had been no flooding. However, when the repair works were being carried out, the integrity of the embankment was compromised, and a combination of high tide and heavy rains caused the embankment to fail.
The Planning System and Flood Risk Management Guidelines published by the Department of Environment, Heritage and Local Government and the OPW in 2009 have ensured that flood risk is being appropriately assessed as part of the planning process. The OPW has carried out significant flood mapping, initially with Preliminary Flood Risk Assessment (PFRA) maps and then with Catchment Flood Risk Assessment and Management (CFRAM) Maps. The PFRA maps were then used to identify 300 Areas for Further Assessment (AFAs). The CFRAM Maps were prepared for these AFAs.
This mapping has been used in zoning lands and preparing County Development Plans and Local Area Action Plans, ensuring that any development is appropriate for the flood risk in an area.
At ORS we have noticed a marked increase in the number of Further Information Requests from Planning Authorities requesting site specific flood risk assessments be submitted as part of planning applications. This important study shines a light on what we must prepare for and plan towards.
Please contact environmental engineer and flood expert Alan Kiernan today for further details.