Construction Safety Week – Mental Health & Well-Being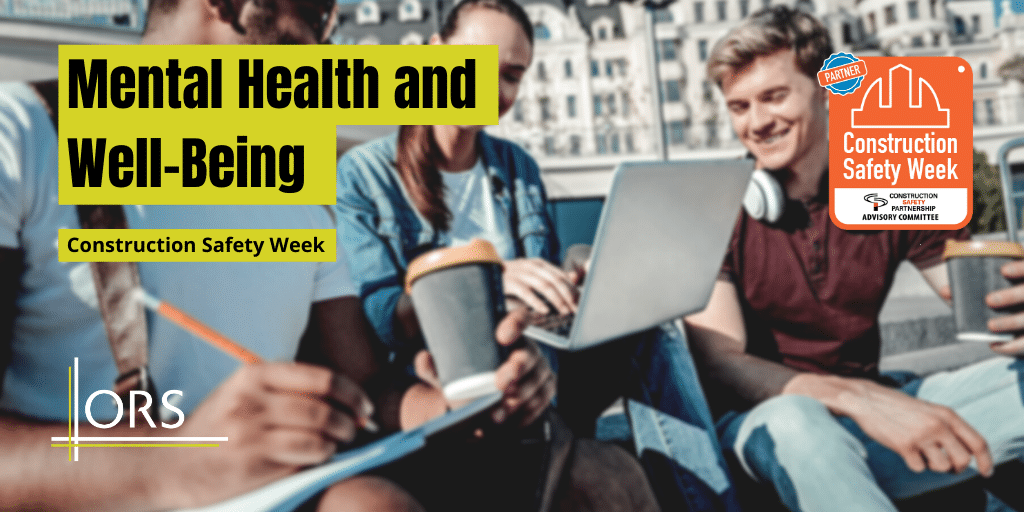 Construction Safety Week – Mental Health & Well-Being
One of the key topics in the 2019 CIF Safety Week is Mental Health and Wellbeing in Construction.
As accidents on site may be declining, we believe there is a shift in trend in the sector and that the "accidents" that are on the incline, are not captured. There is more and more focus on the behavioural aspect of safety which leads to the psychosocial risks and culture of the industry as a whole. The industry is growing with investment and is anticipated to rise to €41billion in 2023.   Management of mental health among the construction work force will be significant.
At a recent IOSH conference, attended by the ORS health and safety team, it was mentioned in one of the presentations regarding psychosocial risks, that finishing trades had the highest number of suicides.
This is an area where the generation is unfamiliar with the psychosocial risks and are more familiar with the common risks such as falling from heights, working with electricity etc. The new generation, growing up listening to these terms, understand better the importance of mental health.
For now, the industry needs to treat mental health and the potentially significant impact a poor environment can have on a person, no differently than an injury to the hand from a tool.  The same questions need to be asked – How would you treat it? How would you prevent that happening again? How would you highlight this to other workers?
The construction site is a busy environment with daily deadlines and deliveries coming from all places.   What happens on a site may not be the root cause of a person's difficulty with mental health, but an unfavourable environment might exacerbate it.
With an industry that is anticipated to expand, the need for more open support and preventative measures in this area is needed now more than ever.
"This was on the basis of €26 billion investment in building and construction in Ireland during 2018, up 20% year on year. With investment in the industry expected to reach €41 billion in 2023, we will see more workers enter the construction industry, some of which will be inexperienced in construction. "