Construction Safety Week – Working at height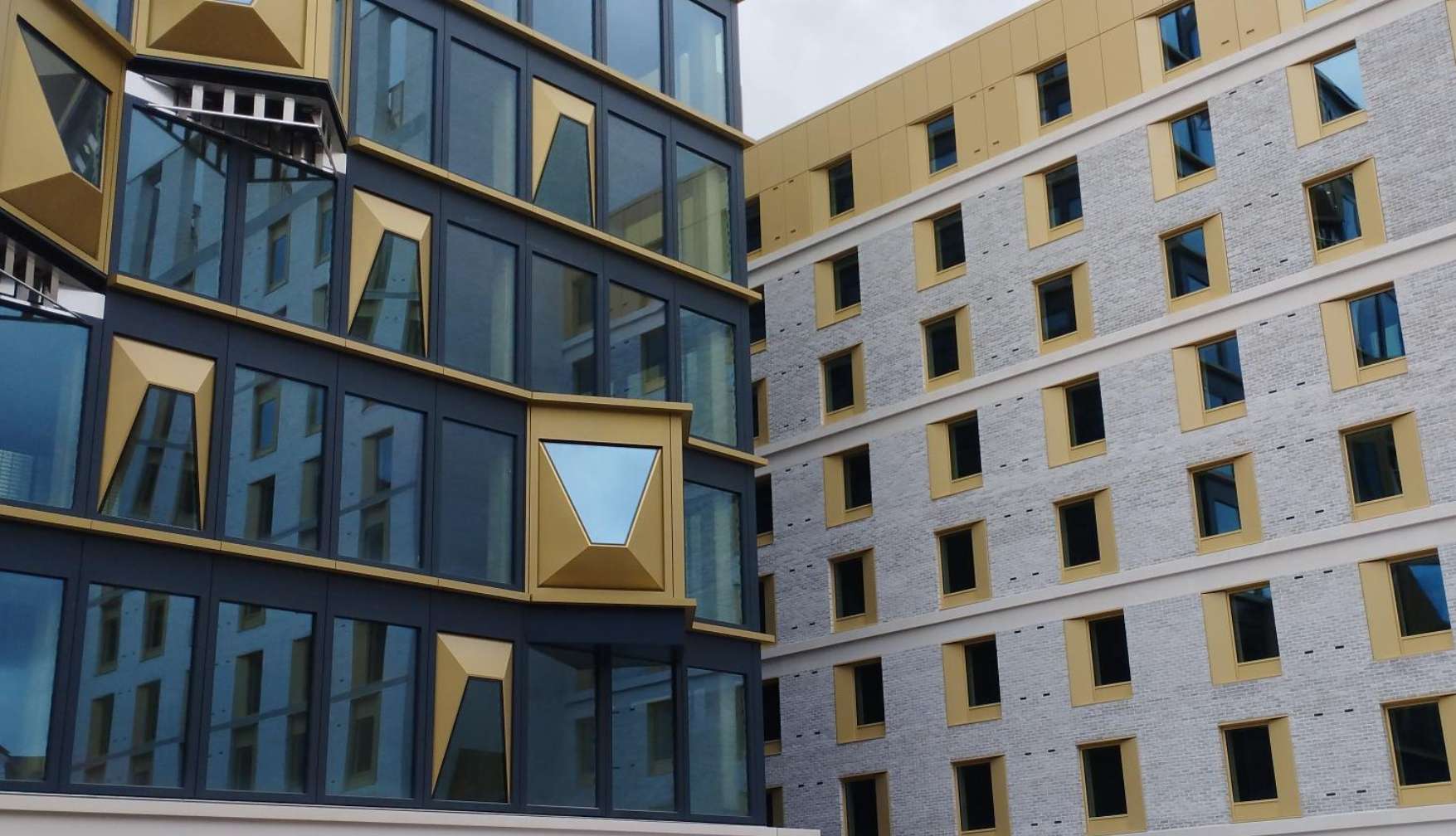 Construction Safety Week 
Key Considerations for Working at height
Work at height continues to be one of the main causes of serious and fatal injuries in the Irish construction industry. Work at height can vary from tasks just a step or two off the ground to work suspended by ropes 50 metres in the air. The tools and equipment can range from small hop-up's to sophisticated scaffolding to large articulated boom lifts.
The main regulation concerning work at height in Ireland is the Safety, Health & Welfare at Work (General Application) Regulations 2007. This regulation goes into significant detail on the requirements and is accompanied by a thorough 'Guide' published by the HSA.
With Ireland, starting to build higher in our major cities, managing work at height safely is more significant than ever. In planning work at height, we must consider the Hierarchy of Controls. We start with trying to Eliminate the hazard – does the job need to be done at all? It sounds obvious, and a bit naïve, but unnecessary tasks do happen.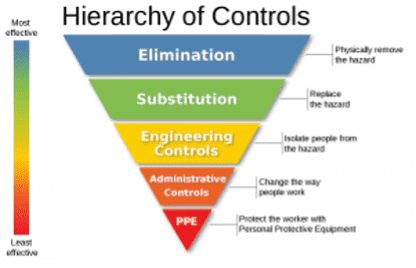 Next, we look at collective fall protection. This may take the form of barriers or safety handrails, but safety nets and airbags also come under the category of collective fall protection. Following this, we consider individual personal protection. This will often be the use of a full-body works harness, connected by lanyard to an anchor point.
Other controls include training (maybe on work at height in general, or specific to the work at height equipment being used) and permits (roof work permits are common, but some organisations also control the use of harnesses by permits).
With work at height taking place over such a large spectrum of tasks and heights, there is a wide variety in solutions available. In the past, a standard ladder would have been the 'go-to' work at height tool for small jobs. However, the 2007 regulations generally prohibit standard straight ladders and stepladders as work at height tools. The required alternative, for simple tasks, is a podium/platform ladder, protected by guardrails. These are often criticised for their size, weight and in-flexibility. However, this criticism can be addressed by ensuring that small and light podium ladders are requested from suppliers.
Mobile Elevated Working Platforms (MEWPs), are also an adaptable work at height tool, and also come in a variety of sizes and types. At the compact end of the spectrum, manual one-person lifts provide a small flexible person hoist, with minimal footprint and weight. Compact electric scissor lifts are also very common on construction sites at the fit-out stages. Articulated boom lifts are mainly used externally, and can reach up to 100 metres. A large boom MEWP can appear precarious; they require good ground conditions and should not be used in adverse weather.
Managing MEWPs safely can present a challenge in terms of operator training, familiarity with the specific MEWP (and especially emergency controls) and also the correct use of harnesses & lanyards. The HSA has published the 'Mobile Elevated Work Platforms (MEWPs): Guidance on Safe Operating Procedures', which assists with risk assessment, safety controls and determining if harnesses are required.
The use of harnesses & lanyards, only form part of a work at height or fall protection system. They may be connected inside a MEWP, or attached to a dedicated roof access system or secured to a fixed anchor point. The user needs to be trained in how to fit the harness correctly and to correctly connect to anchor points. A common mistake is not understanding the length of lanyard, or other parts of the connection, with a pendulum effect that can lead to a significant fall or ground contact.
A fall restraint lanyard (work positioning) is designed to be used in such a way that a fall is not possible, and the user does not get into the situation of falling or being suspended in mid-air. A fall arrest lanyard is designed with an element of stretch and shock absorption built in. In the event of a fall, the lanyard may extend by a number of metres before arresting the fall. Therefore, understanding the type of lanyard and suitable task use is very important. Stretch or retractable lanyards, or fall arrest blocks, can avoid some of these issues, but an understanding of how they work and the consequences of a fall are also required.
It is worth mentioning industrial rope access techniques, purely based on the novelty of use in Ireland. Rope access techniques are seen as high risk as they rely on very individual protection, with personnel suspended by rope in a harness. Rope access is becoming more common in Ireland, but there are limited companies with Industrial Rope Access Trade Association (IRATA) personnel. Trained IRATA personnel can be a very good solution to an awkward or specific work at height task, that often gets overlooked.
There is a huge amount of information and guidance available on the use of scaffolding, airbags, mobile scaffold towers, safety nets, crane man baskets, emergency procedures & rescue for work at height, which go into significant detail.