Disability Access Certificates & all you need to know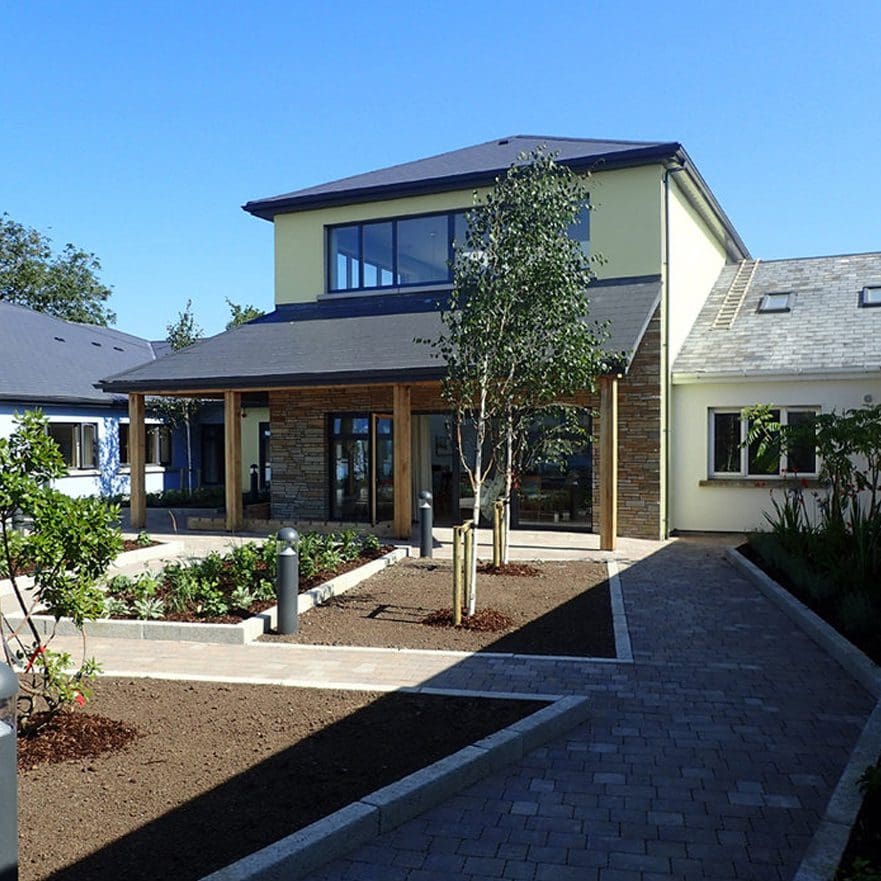 "A building shall not be opened, operated or occupied unless a Disability Access Certificate has been granted"
A Disability Access Certificate (DAC) is a Certificate of Compliance issued by the Building Control Authority with respect to the requirements under Part M of the Building Regulations.
Under the current Building Control Regulation, a DAC is required where new works are commencing or where a Fire Safety Certificate is required. This certificate shows that you have made adequate provision for people with disabilities to access and circulate around the premise.
ORS have extensive experience in Disability Access Certificates and are available should you wish to discuss in greater detail.
Frequently asked questions regarding Disability Access Certificates and what is involved in the process.
When is a Disability Access Certificate required?
A  Disability Access Certificate is required in respect of the following works to buildings other than dwellings (but including apartment buildings), in so far as the requirements of Part M apply and which commence or take place on or after 1st January 2010. Where a Fire Safety Certificate is required for any works, a Disability Access Certificate is also required.
When should I apply for my Disability Access Certificate?
It is best practice to apply for your Disability Access Certificate at the same time you are applying for your Fire Safety Certificate. A building should not be occupied without a granted Disability Access Certificate. To avoid potential remedial work, a Disability Access Certificate should be obtained prior to commencing work. Although the DAC is technically not required in advance of commencing work, it is recommended.
I have planning permission, how is this affected?
Planning permission has no impact on the need for a DAC. If the work began on a building (other than dwellings houses) on or after January 1st 2010, then the DAC is required.
Who can sign the application form?
The application form is to be signed by the owner or leaseholder. The Council will also accept an application form signed by an agent on behalf of the owner or leaseholder. In certain instances the council may require an accompanying letter from the owner or leaseholder giving their permission for the agent to sign on their behalf.
What else is required?
A fully completed statutory application form
The required fee (cheques can be made payable to your Local Authority)
Drawings including site layout, floor plans, elevations and sections
A location map
Design Report detailing Part M compliance, calculation specifications and other design information
How much does a DAC cost?
The fee required to be paid to your Local Authority is €800 per building.
Note: Consultancy fees are additional
The timescale is up to 8 weeks under Section 6(5) of the Building Control Act, 1990, or longer if agreed between the applicant and the Building Control Authority.
Is a DAC required for a material change of use for a building?
A DAC is required for certain works to which the requirements of Part M apply. Part M will apply to a material change of use of a building only when it includes a material alteration – in such cases Part M will apply to all works in connection with the material alteration and a DAC should be applied for.
 Which of these scenarios require a DAC?
New buildings, including apartment blocks  – DAC is required
A material change of use involving a material alteration associated with the change of use – DAC is required
Existing building was damaged/burnt and is being repaired. – DAC is not required
Material alteration to a day care centre, apartment block, hotel, hostel, guest building, institutional building, place of assembly, shopping centre – DAC is required
Material alteration to a shop, office or industrial building where additional floor area is provided within existing building or building is being subdivided into a number of units for separate occupancy – DAC is required
A material change of use, by itself –  see above  -DAC is not Required
Extension to an existing building other than a dwelling house of greater that 25m² – DAC is required
Dwelling houses – DAC is not Required
ORS
Mobile: +353 15242060
Email: info@ors.ie