Fire Stopping with Cavity Barriers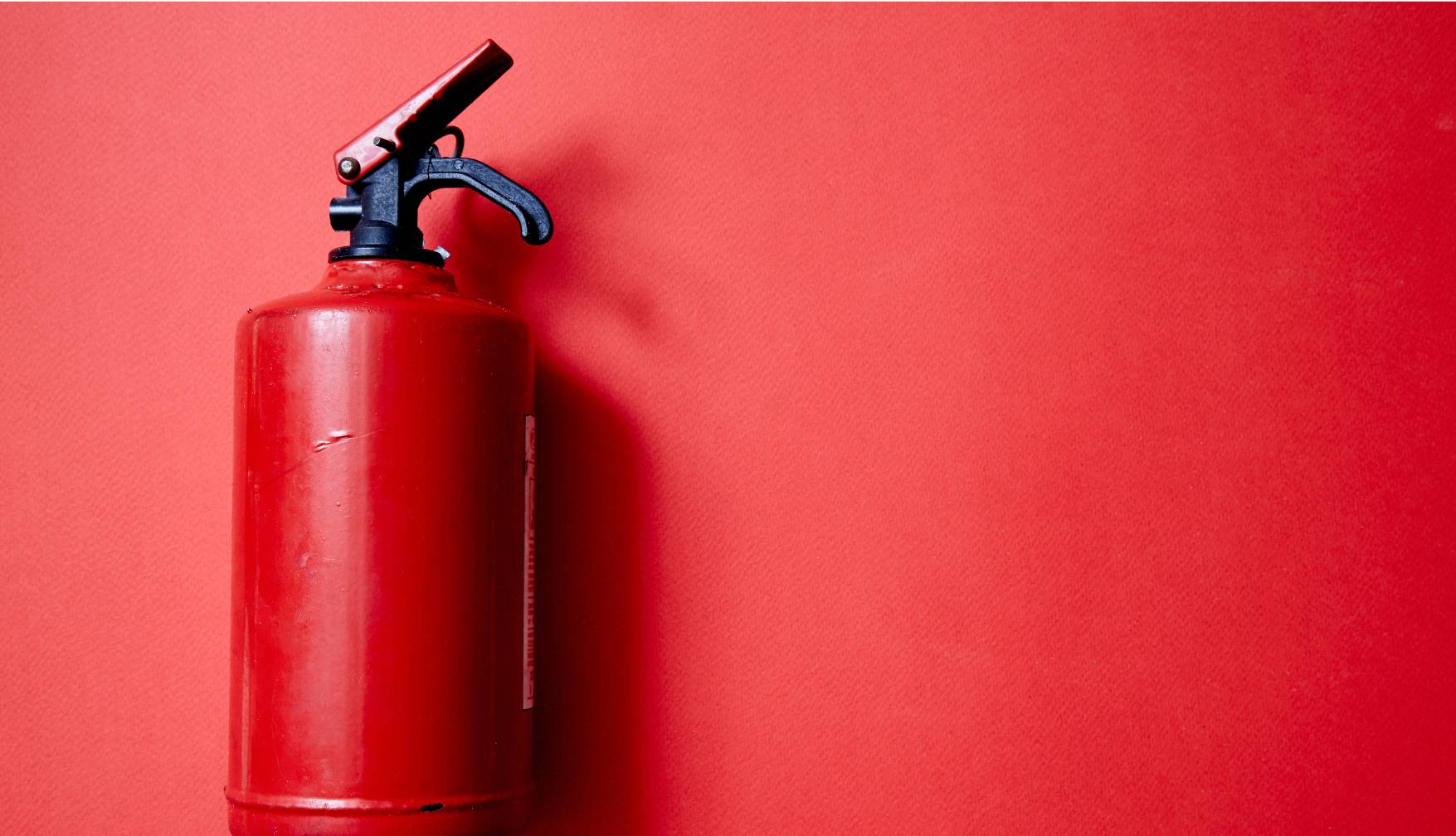 Generally in masonry buildings, the materials used for wall constructions have good inherent fire resistance or are not combustible at all. Secondary layers of fire protection, which inevitably introduce voids and air gaps are not usually required. Combustible materials can be included within a masonry wall cavity providing all the provisions for cavity barriers have been followed.
What is a Cavity Barrier?
Cavity barriers are described as a construction, provided to close a concealed space against penetration of smoke or flames, or provided to restrict the movement of smoke or flame within such a space.
Cavity barriers should be provided in the following locations:
At the junction between an external cavity wall and every compartment floor and compartment wall.
At the junction between an internal cavity wall and every compartment floor, compartment wall, or other wall or door assembly forming a fire-resisting barrier.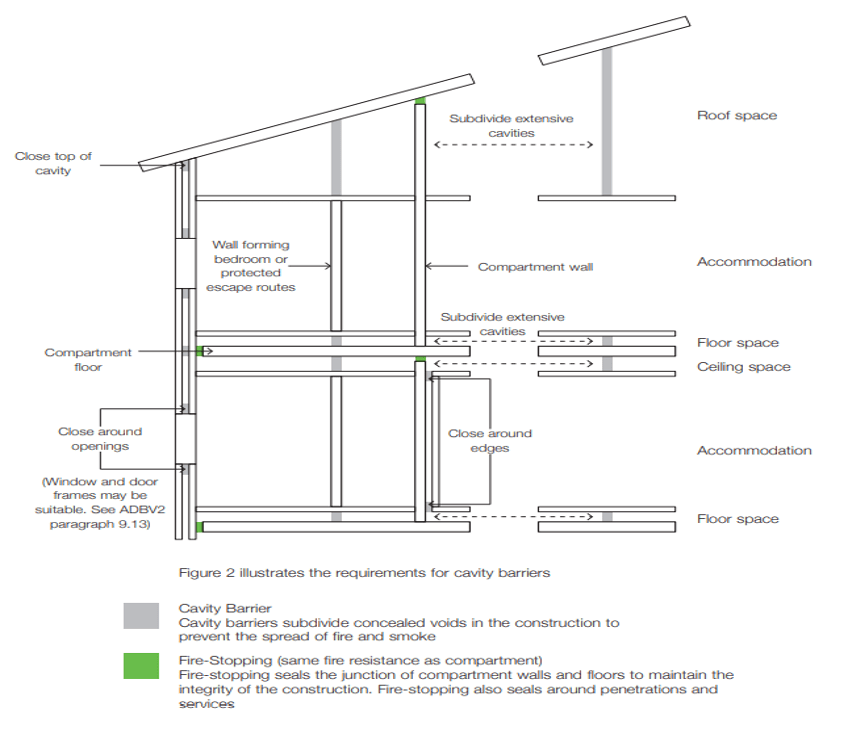 Why is Cavity Barrier installation important?
Cavities can act almost like a chimney allowing fire and smoke to travel fast and unseen. This makes it difficult to fight fires, causing extensive damage and risking lives. Cavity barriers are passive fire protection elements that have a critical role in preventing fire and smoke from travelling through what can be an extensive network of connected spaces in a building unseen. They work by sealing off the gaps in a cavity during a fire. This is because the materials used in cavity barriers are sensitive to high temperatures and will expand when exposed to a fire.
Recently, there have been several cases of fires spreading between homes in multi-occupancy buildings due to inadequate cavity barriers and fire-stops in the roof. In many of these cases, the party walls between properties had adequate protection between the lower levels; but that protection did not extend into the roof void, allowing fire and smoke to travel easily between properties. To prevent this it is essential to provide cavity barriers through the entire height of the building, including roof voids and construction.
When should cavity barriers be installed?
Cavity barriers should be installed by the building contractor company during the construction stage of the project. Cavity barriers are considered a mandatory element in protection from fire.
Existing builds may  have not been built to the current standards for building and will not have required cavity barriers. As a result, their compartmentation and fire stopping provision should be checked as part of their regular fire risk assessment process by a qualified and accredited fire safety company.
The location of each cavity will determine the appropriate maximum distance between the barriers, as well as the class of surface which is exposed within the cavity. The performance of cavity barriers much be maintained throughout the lifecycle of a building, with consideration given to any building movement due to subsidence, shrinkage, and so on.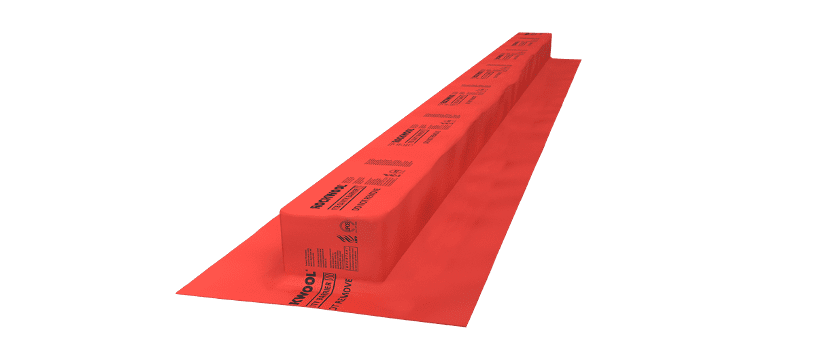 Rockwool TCB Cavity Barrier