Growing Importance of Air and Noise Compliance Management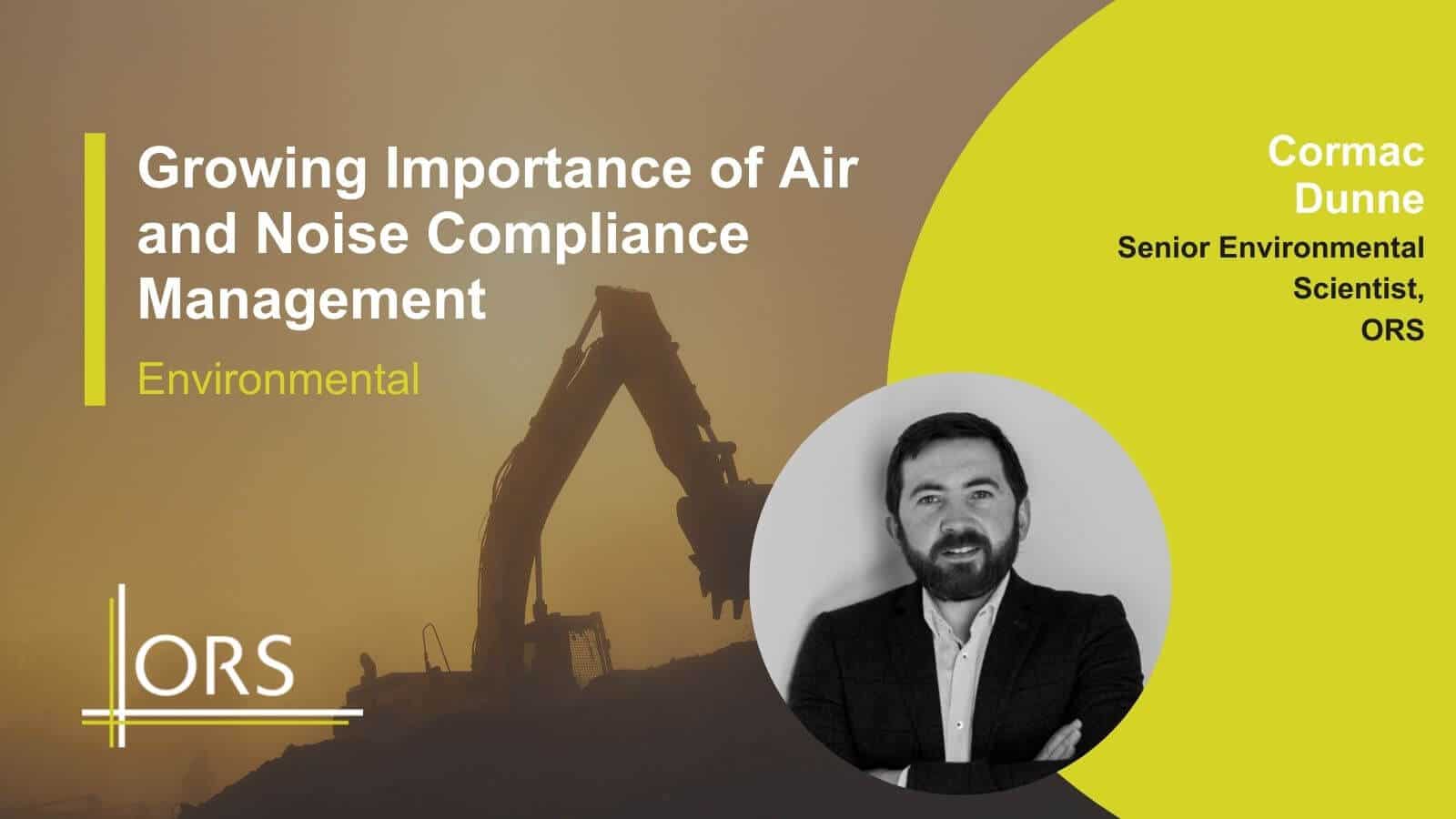 Environmental compliance monitoring is a legal necessity. It is part of corporate accountability and an efficient and effective way to avoid unnecessary loss of resources. Environmental compliance management ensures that:
Compliance tasks are completed on time and assigned to competent professionals.
Data is refined and uploaded correctly.
Nothing is overlooked from a legislative and compliance standpoint.
Environmental compliance management improves the environmental performance and sustainability of a company. It shows that businesses are dedicated to environmental initiatives and best practices. Most importantly, it confirms they are working within the parameters of environmental legislation. The COVID pandemic has presented new difficulties for environmental compliance management and the operations of companies as a whole. There are the health and safety risks, but also the unforeseen effects from an operational perspective. For instance, due to the requirement to work from home, people are a lot more vigilant to environmental issues in their local area that they otherwise may not have been aware of when based at their workplace.
The EPA's Industrial and Waste License Enforcement Summary 2020 highlighted some very interesting avenues for discussion. The first being that even though social distancing was in place and many companies may have been operating on reduced capacity, the EPA still carried out their legislative enforcement/requirements thoroughly. They carried out 1089 inspections, 200 of these being remotely. Companies themselves also increased their monitoring/compliance commitment as there has been an 18% increase in the number of monitoring reports that were submitted to the Office of Environmental Enforcement (OEE) during 2020. This could be perceived as a knock-on effect due to the number of complaints that have arisen during 2020. April 2020 saw the highest monthly total of complaints received (187) by the OEE in recent years. This may be more than just a coincidence, as the pandemic lockdown first took hold in March/April 2020.
The report also shows that there has been a large increase in the number of complainants (+127%) and complaints received (+92%). 
The EPA concluded, "The increased number of complainants indicates the presence of more people in their community on a continuous basis during the pandemic." 
The social/working landscape is changing. Greater environmental scrutiny is being applied to organisations to remain within the bounds of their associated licences. This can be seen by the increased number of environmental reports and complaints received by the EPA for 2020. 13% of site inspections carried out by the OEE in 2020 were to investigate complaints from the public. Emissions (specifically odour), again like 2019, were the most complained about nuisance by the public overall. Noise also took up a large proportion of complaints in 2020. 
ORS can provide in-depth consultancy and management of air and noise legislative requirements. We project manage from start to finish, engaging with fully competent and accredited monitoring test houses to acquire data to generate all required reports. We ensure that organisations fully comprehend the implications of the monitoring data generated and provide detailed analysis and clarification, concentrating on key findings regarding an organisation's environmental and regulatory commitments. 
Our analysis and commentary can improve areas such as:
Legislative requirements
Process optimisations/efficiency
Overall environmental performance
Improvements/recommendations for the upgrade of plant/machinery.
ORS offers a broad range of environmental compliance management services to support organisations to meet their commitments under EU and Irish legislation. If you would like further information regarding environmental compliance management simply contact our office and speak to one of our experts on +353 1524 2060.