Managing Road Design through the Planning Process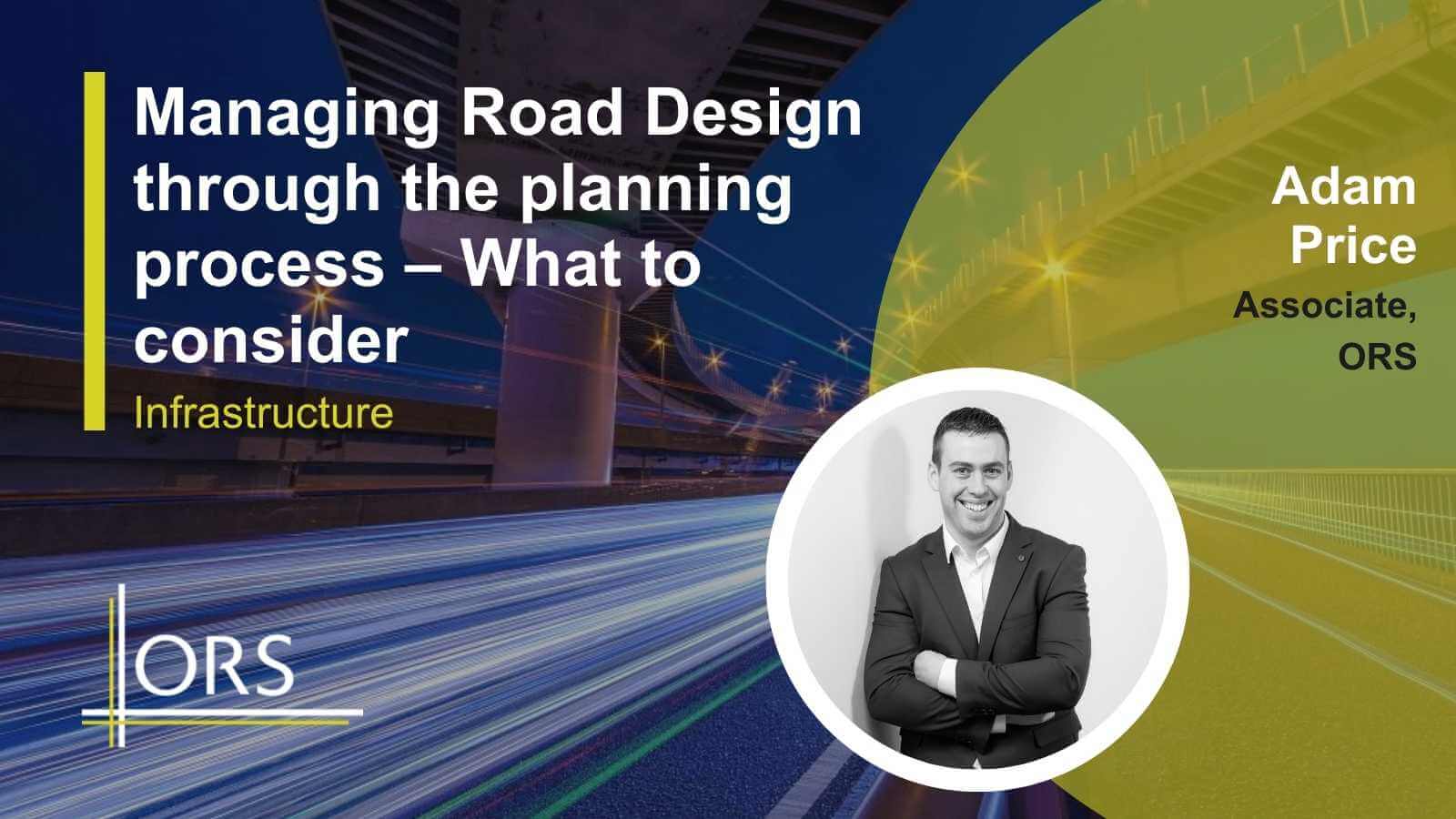 By their very nature, development projects are complex. Numerous elements must be considered to ensure developments satisfy planning requirements and that the proposed scheme can be constructed according to quality and compliance standards. 
Design teams can often overlook the detailed design of road infrastructure during the planning stages. The crucial details of new internal roadways, public road access or junctions are usually not fully reviewed until the detailed design stage of a project. Issues can arise that have consequences for the proposed project programme. This leads to additional costs associated with re-design, increased land take requirements, revised planning permissions, changes due to serious safety problems highlighted in road safety audits. 
It is important to be aware of the current guidelines available to design teams and the early involvement of highway and transportation consultants, which can have significant benefits as the project develops. The approach to effective and compliant road design has shifted from conventional methods to a more considered and sustainable approach favoured by the Design Manual for Urban Roads and Streets (DMURS). 
The design should consider: 
Greater integration between all road users – shared spaces for cyclists, pedestrians, and motorists with particular emphasis on the vulnerable user.

 

Consider streets as a place rather than a traffic conduit.

 

A management-based approach to traffic rather than a demand-based.

 

Travel time contextualisation rather than travel time minimisation.

Traffic calmed rather than free-flowing.

 
When considering planning applications, Local Authorities review developments according to the principles contained in the DMURS guidance document. Proposed developments must be designed according to the best practices contained within the document.  
It is recommended that for all relevant planning developments, a transportation consultant is appointed to provide expert advice on the following: 
Suitability of accesses, identifying required public infrastructure improvements.

 

Review proposals from design teams against DMURS principals and making recommendations.

 

Assessing car parking requirements and justification reports where managed approach in limited space situations have to be considered.

 

Road safety and capacity assessment.

 

Mobility management.

 

Shared space design, best practice, drainage design.

 

Pedestrian and cyclist facility integration.

 

Traffic calming design.

 

Swept path analysis for schemes.

 

Public road junction design – priority junctions, roundabouts, signal control junctions.

 
ORS has 30 years' experience providing road design and safety advice for developments through the planning stages. Our team have experienced transportation professionals qualified in road design, traffic management and road safety who act as essential members of a design team to assist in the transportation strategy for a scheme and how the required management of relevant stakeholders interact. 
We assist design teams on an ongoing basis to support their overall design approach and ensure that what is proposed can be successfully implemented through the post planning stages. ORS also provide a comprehensive design service to take a development proposal through detailed design, tender and site monitoring.  


If you would like to discuss infrastructure requirements for your project, please get in touch with Adam Price.