Multi-storey Building Mapping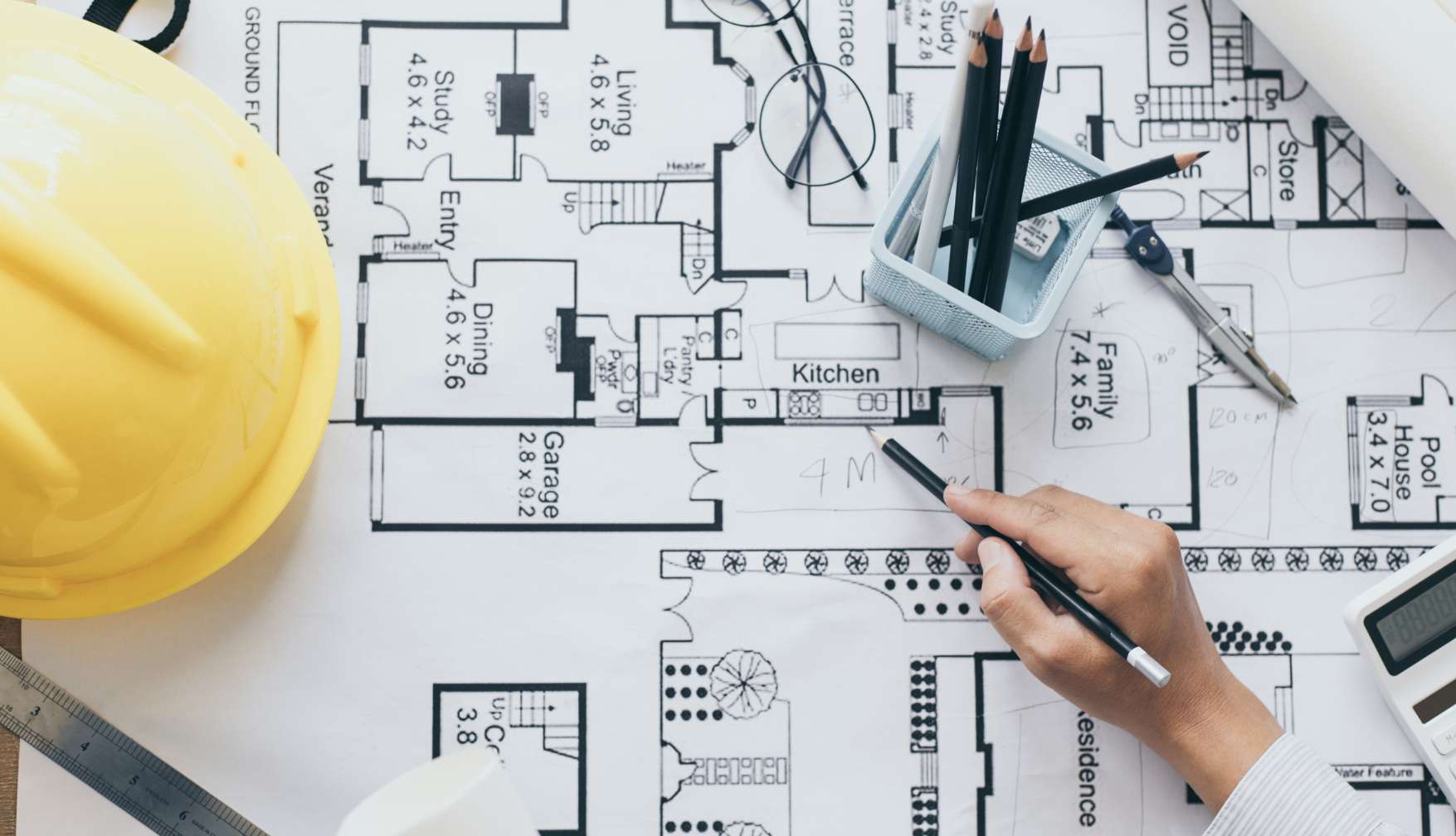 The Property Registration Authority (PRA) issued updated mapping guidelines on July 01st, 2021. The updated guidelines were focused on clearing up any grey areas for multi-storey mapping (MSB mapping). Having clearer guides on the requirements benefits all stakeholders but, with fewer mapping queries, this generally allows for a speedier turnaround for both professionals preparing maps and The PRA also.
Where is MSB Mapping Required?
In the broader sense, it could be said that MSB mapping is required where a registration is required of a property that is either under or overlapped by another property. This is also termed as not having a title from "earth to sky". If this were to be marked simply on a suitable Ordnance Survey map, then there would essentially be overlaps in ownership for the one space, where in reality, the ownership may be in the same position on the map but at differing levels. The simplest way to think of this would be a typical apartment block with three or four levels of identical apartment units, all stacked above one another.
MSB Mapping Process
Multi-storey mapping can be quite complex as, ultimately, we endeavour to represent a 3-dimensional space on 2-dimensional paper. In all cases, MSB mapping involves the issue of a site location map along with a floor or unit plan. The site location map normally includes identifying the block where the individual unit is located in blue, along with at least two marked coordinates that also are transferred onto the floor plan.
The floor plan ideally shows the entire floor identifying the unit in red, but sometimes the surveyor may not have access to survey the entire floor nor have full plans available to adopt. In these cases, the PRA will accept unit plans where the unit to be registered is shown on its own, but this is not ideal. In all cases, ceiling and floor levels are generally labelled, along with a unit identifier and the associated floor level.
It is almost impossible to accurately produce MSB mapping without surveying the property. The surveys involve an internal boundary survey to include any balconies or other associated spaces such as car parking or bin storage. Floor and ceiling levels must also be observed.
Straightforward MSB registrations are well covered in the new guidelines, but invariably there are some cases that are not covered. In those cases, we would advise some level of consultation with the PRA prior to maps being fully issued. The PRA will informally review prior to lodgement, and they prefer to do this as it saves time over formally receiving them possibly incorrectly.
MSB Mapping Permitted Text
There are several forms of permitted text on the face of both the site location map and the floor plan, but certifications, signatures or company logos are not permitted and will be returned.
Contact Neil Egerton today to learn more about how ORS can help you with your Multi Storey Building Mapping.