OUT OF ORDER! Is your lift delaying your project?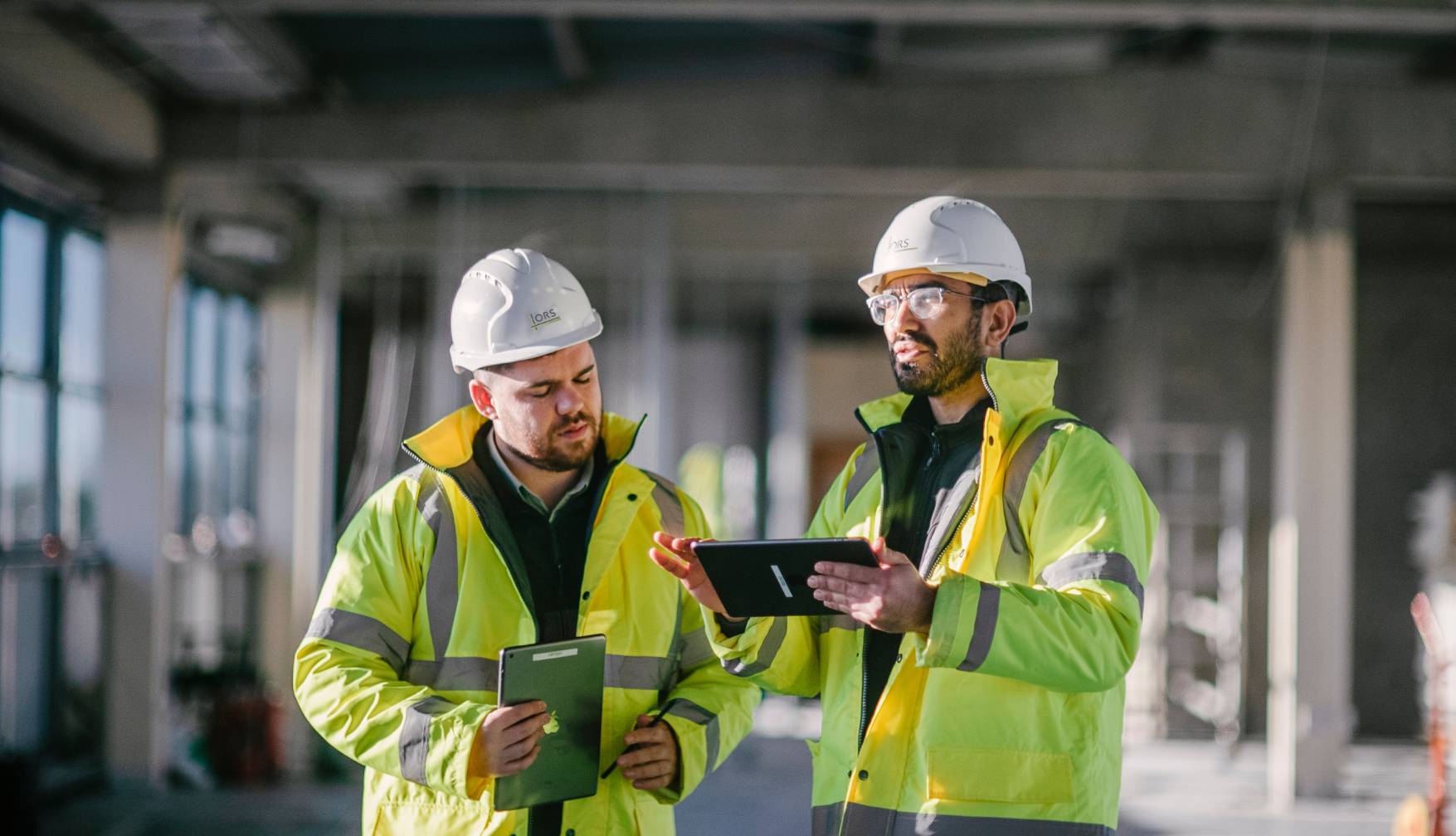 There has been a shift in urban construction from traditional horizontal to vertical buildings. Design and compliance of the mechanism to travel within these buildings is not as straight forward as one might think. The passenger lift, central to the functionality of the building, can cause an obstacle to meeting completion deadlines of the entire construction project.
When a lift is initially installed in a building, it tends to be sealed off to protect the finishes within. This has a knock-on effect to the work of the Assigned Certifier during inspections. Early access and inspection of the lift is essential to identify and rectify any issues that could potentially cause delays at completion stage.
With ORS working on some of Ireland's biggest buildings, it is essentially that lift installations comply with the relevant technical guidance documents and codes of practice, namely:
Technical Guidance Documents A,B, D, M
IS EN 81-20 – IS EN 81-50
IS EN 81-70 (IS EN81-72 – for fire-fighting lifts).
There are also number of specific elements to be inspected before a lift can be deemed fit for use, for example:
Signage, including tactile, to the lift lobby from the main circulation areas.
There should be a clear 1800mm x 1800mm unobstructed space for manoeuvring in front of lift doors.
Lift floors should not be dark in colour to aid the visually impaired who may believe they are stepping into an open shaft.
The handrail should have a contrasting colour on at least one wall of the lift car.
Lift doors should contrast visually with their background and have a minimum clear opening of 800mm. Lift car minimum dimensions are 1100 mm wide and 1400mm deep.
Lift car doors should be fitted with timing devices and re-opening activators allowing the doors to stay open for at least eight seconds. This timer should also have the flexibility to be programmed for longer opening times, if required.
PTV of the lift car floor should be at least the same or greater than the floor of the lift lobby.
The controls in the lift car should be positioned at a height of no less than 900 mm, no more than 1200 mm (preferably 1100 mm) above the lift car floor and have tactile indicators.
The lift car and lift lobby should provide both visual and auditory warnings of the lift cars arrival and the number of the floor levels reached prior to the doors opening.
Half-length mirrors are required opposite the lift car door which provides wheelchair users a rear view out of the lift car.
An appropriate accessible emergency communication system should be readily available for use by all.
Suitable illumination that eliminates glare and reflection must be installed.
Manufacturers certificate of compliance with Lift Directive 2014/33/EU
It is worth noting that if the lift car is a 'Fire Fighting Lift' there are additional compliance requirements to be met, such as:
Dimensions of lift car (hospital or nursing home for bed evacuation).
Limiting water ingress.
Escape hatch and ladders.
Intercom system connecting the lift car with fire service and monitoring room.
As construction evolves in our major cities, we are witnessing the importance of efficient and compliant, vertical transportation systems. There is potential to significantly slow down construction programmes and frustrate clients if issues are not identified until the latter stages of the project.  The ORS Assigned Certifier team stipulate early inspection of all vertical transportation well before reaching completion stage to avoid any such delays.