Planned Preventative Maintenance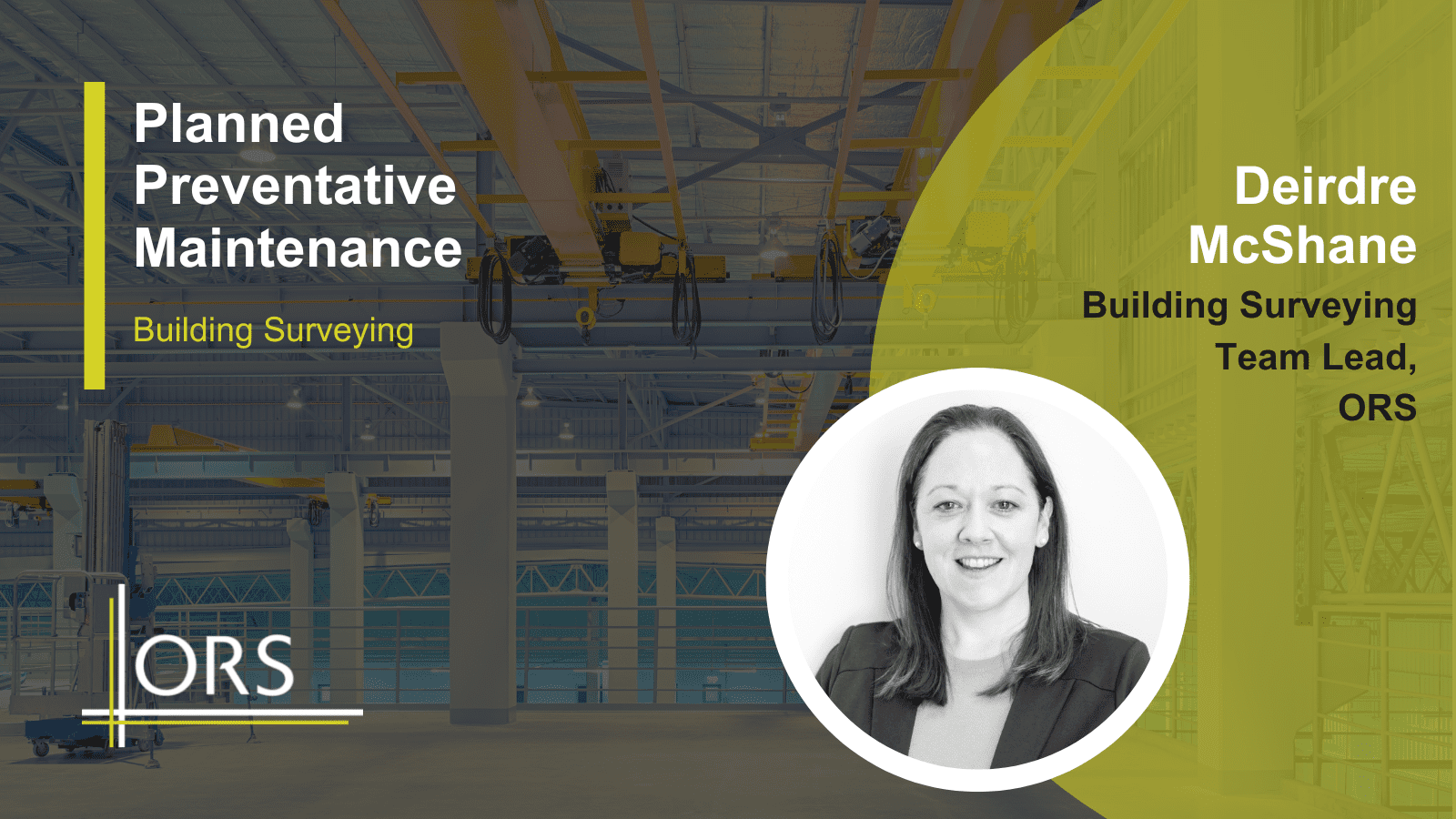 Planned Preventative Maintenance (PPM) is a proven approach to maximising the life of your building assets, including the various systems and plant within. When a PPM strategy is employed, whether it's time or condition-based, it allows for the required maintenance of the building to be scheduled ahead of time, on an ongoing basis over the expected functioning life of the building.
PPM may be more commonly known as planned maintenance or scheduled maintenance, but the proactive approach is the same.  By having a PPM in place, it will reduce reactive maintenance and the associated costs, which can include downtime or mean loss of the building (or a system within) for its intended use.
An asset can take many forms, and with respect to maintenance, an asset is any piece of equipment, plant, building or property (any physical item) used in the normal operation of a building.
For a PPM to be effective, it should include defining the work that needs to be done to maintain the asset for optimal performance. The type of asset to be maintained will determine the type of preventative maintenance i.e. time based or usage/condition based.
Understanding what works and how often it is needed to maintain an asset is important. Without under/over maintaining it, both situations can lead to unnecessary cost expenditure.
The survey stage will allow for establishing what the goals and priorities are based on and the current condition of the equipment, plant and building. This will be reflected in the programme and will be tailored to the building.  The programme duration is typically five or ten years. The survey will generally include surveying the structure, roof, facades, internal finishes, external areas and service installations.
The ongoing maintenance work should be documented on a building to give a holistic view of the building's performance over its lifetime and allow for updating existing PPM reports as appropriate. The updating of PPMs will provide a re-inspection process to sufficiently update the programme in line with current conditions and maintenance work undertaken in the preceding years.
A proactive approach to maintenance in which maintenance work is scheduled to take place regularly and documented will help to preserve the condition of a building, prevent problems from occurring, and avoid failures or downtime and the associated costs.
To learn more about how PPM can benefit your business, contact Deirdre McShane, Building Surveying Team Lead, at d.mcshane@ors.ie.