Stakeholder Analysis at ORS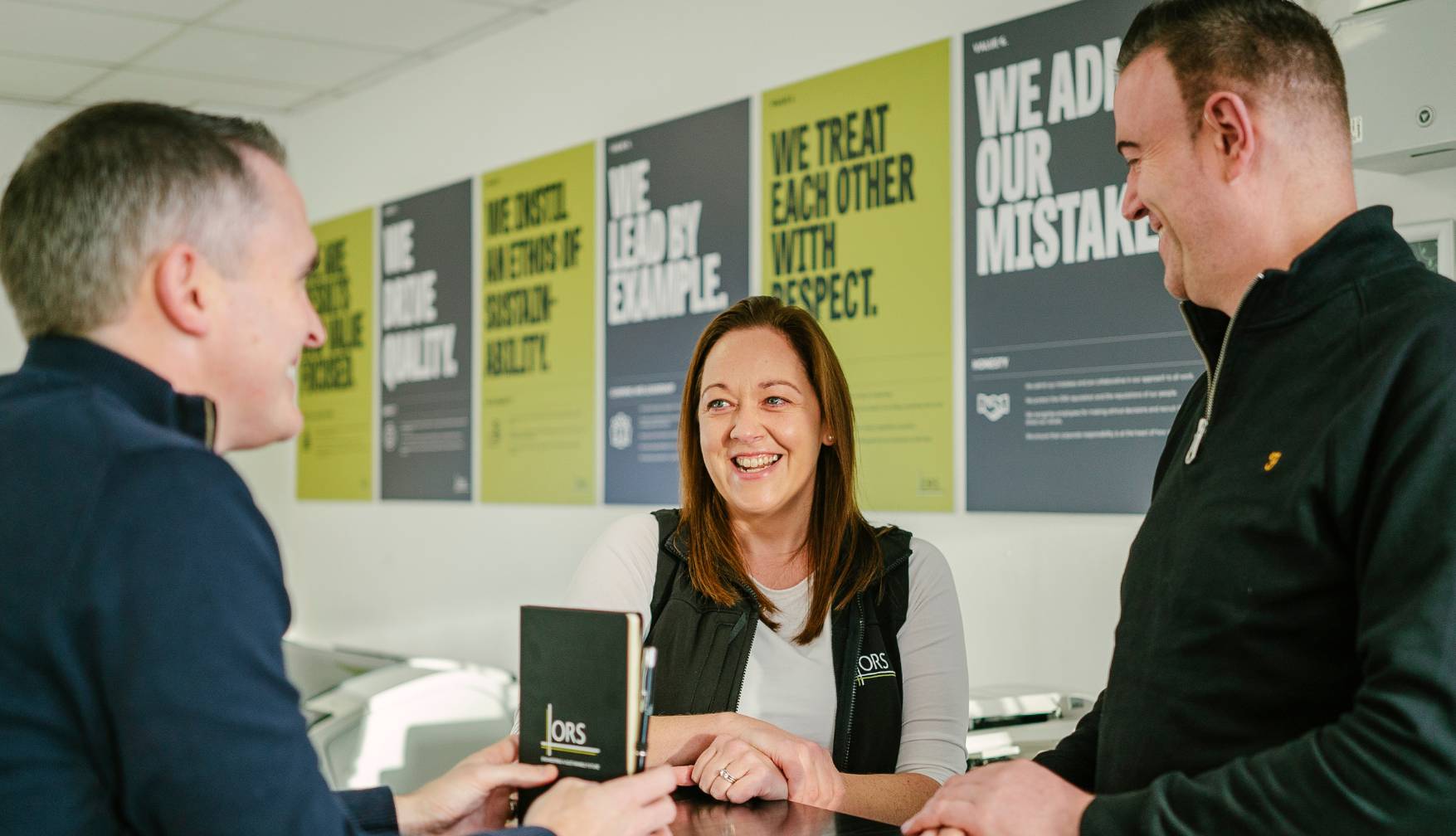 Stakeholder Analysis at ORS
At ORS, we recognise the importance of understanding a client's needs and project objectives. Our competitive advantage is the ability to offer clients a comprehensive multi-disciplinary service within one organisation. Our ability to take a project management led approach to delivering and meeting the client's objectives and requirements requires us understand the complexity of projects and the influence key stakeholders have at all project stages.
A key management process we focus on for the client at the very start of the project is identifying and putting a plan in place to successfully deal with the numerous stakeholders involved in development projects. The term stakeholder is used to describe any individual, group, or organisation that has an interest in the project which has the ability to influence its outcome in some way. This influence can be either positive or negative depending on the relative interests of the stakeholder. Project stakeholders usually include the project manager, the client, project team members, and the project sponsor. However, in most cases the number of internal and external stakeholders of a single project will be much more.
Project managers spend a significant amount of their time communicating with stakeholders by clarifying their requirements or queries. Failure to meet the needs of just one influential and powerful stakeholder at a critical time can increase the risk of a project not meeting its objectives. For this reason, stakeholder analysis is seen as an important tool to identify and manage key stakeholders at the earliest possible stage of any project.
At ORS, a five-stage stakeholder analysis methodology is used to identify stakeholders and analyse their needs to develop and deliver a quality project. The purpose of performing suitable stakeholder analysis is to have a strategic view of various possible stakeholder issues. This includes collecting qualitative information to determine which stakeholder interest should be examined and how their interests will influence the overall project.
Five-stage stakeholder analysis:
Identify Project Stakeholders: To be classified as a stakeholder, the person or group must have some interest or level of influence that can impact the project.
Identify Stakeholders Interests, Impact Level and Relative Priority: The stakeholders are listed in a matrix with their key interests, potential level of impact to the project, and their priority in relation to other stakeholders.
Assess Stakeholders for Importance and Influence: The stakeholders are assessed to determine if they are in a position of significant influence, hold negative interests or may be critical to project success.
Outline Assumptions and Risks: The project manager assesses obvious risks and clarifies unspecified stakeholder roles and responsibilities, noting the positive and negative interests of these stakeholders.
Define Stakeholder Participation: The project manager clarifies key stakeholder roles while defining as much as possible the stakeholder's participation level.

Stakeholder analysis is often considered the first step in strategic planning activities within organisations. It is a technique that can assist the project team members to understand the variety of stakeholders that have an interest in the project. It provides the team with outlooks and measures that can help uncover and remove barriers. Understanding this key component of a project, allows ORS to ensure that a project is on track from the start and the opportunities derived from the stakeholder's needs are optimised in the interests of the project.
The ORS Project Management Team use stakeholder analysis to identify and support the interests of the key groups to all projects. Here we allow ourselves to consider the needs of all parties besides ourselves, and layout a project plan which will align the stakeholders accordingly while delivering a successful project for our client.
If you have a project that requires a professional team to manage through from inception to handover, please call ORS and we'd be delighted to meet you.