Boundary Surveys: Absolute Precision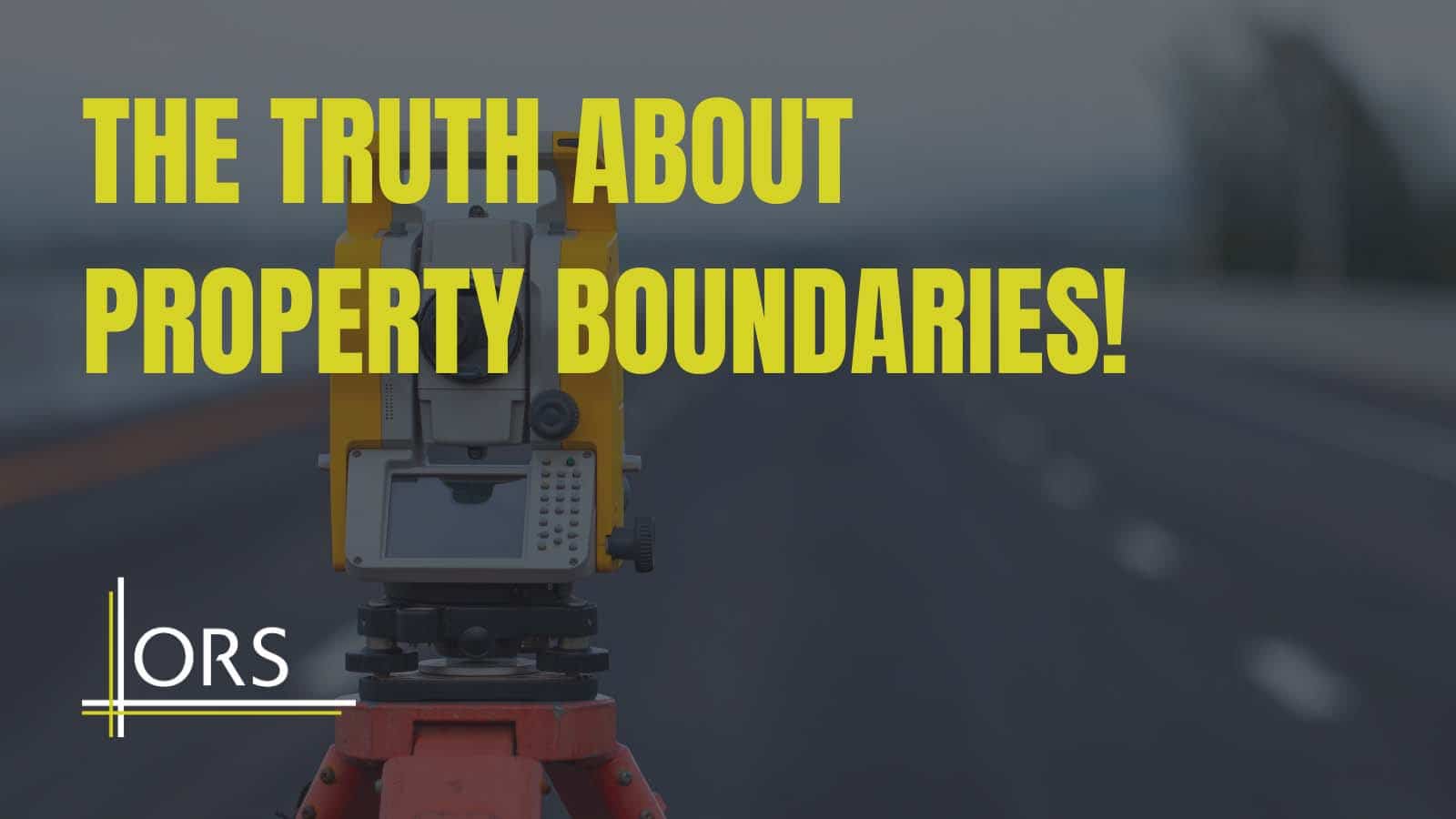 The ORS Building Surveying team is often asked: "Why are you recommending a property boundary survey when we use Ordinance Survey Ireland (OSI) detail anyway?"  A fair question, but the answer is often a little more complicated.
The reason for this recommendation is to have a clear picture of the true ground position of the physical features that act as boundaries on the ground.  Another reason is to present the facts to our clients and advise accordingly.
Whilst most legal boundaries marked on Land Registry compliant maps coincide with Ordnance Survey Ireland (OSI) topographical detail, this does not always represent the true boundary position on the ground.  It is our policy to provide a boundary/topographical survey on all mapping projects where access is possible and not restricted.
What are the technicalities?
With modern survey techniques and equipment such as drones, GPS, Total Stations and 3D scanners, we get a very clear and accurate location of the position of physical boundaries on the ground. From a technical perspective, in all cases where even quick survey grade GPS surveys are carried out, the accuracies of the surveyed positions will be sub 30mm.  OSI topographical detail on the other hand, is more in the region of 500-600mm and is dependent on the map scale.
The difference in the true ground position of a feature versus the mapped position by OSI is known as the "mapping tolerance". For Land Registry compliant maps, it is standard practice to adopt the OSI topographical detail as the boundary position.  That is the case once it is within the mapping tolerance and even though it may be contradictory to the ground position from the on field survey data.
What about registered properties?
It is worth noting that Land Registry operates a 'non-conclusive' boundary system for most cases.  Registered folios represent properties, not boundaries. Land Registry Rule 146 allows legal boundaries to be adjusted/moved by Land Registry with mapping updates from OSI.
It is for this reason why it is worth having a competent surveyor inspect properties even if they are registered prior to purchase. Just because a property is registered, does not mean it comes with clean title. It is much easier to have title/boundary problems rectified before purchase, rather than after.
Some common issues we encounter, but that may not be apparent to pre-registered folios include:
The physical boundaries on the ground do not match the folio boundaries. This could mean that what you own and what you purchased are two different things, or that part of your folio is being used/claimed by a third party.
Properties not fully fenced and possibly open to claims of rights of ways.
Parts of buildings on the property are partially outside the boundaries of the folio.
Services for the property not contained within the confines of the registered folio that may require easements.
In most cases, these can be easily and quickly determined by a surveyor.  A visual inspection would suffice with a survey then carried out if required as a fact finding exercise. Whether or not the property is registered, we highly recommend a site survey.  The type of survey will ultimately depend on the nature of the property.

Get in touch with our  team at info@ors.ie if you would like to find more about our services.