ORS acquires Ireland's leading planning consultants John Spain Associates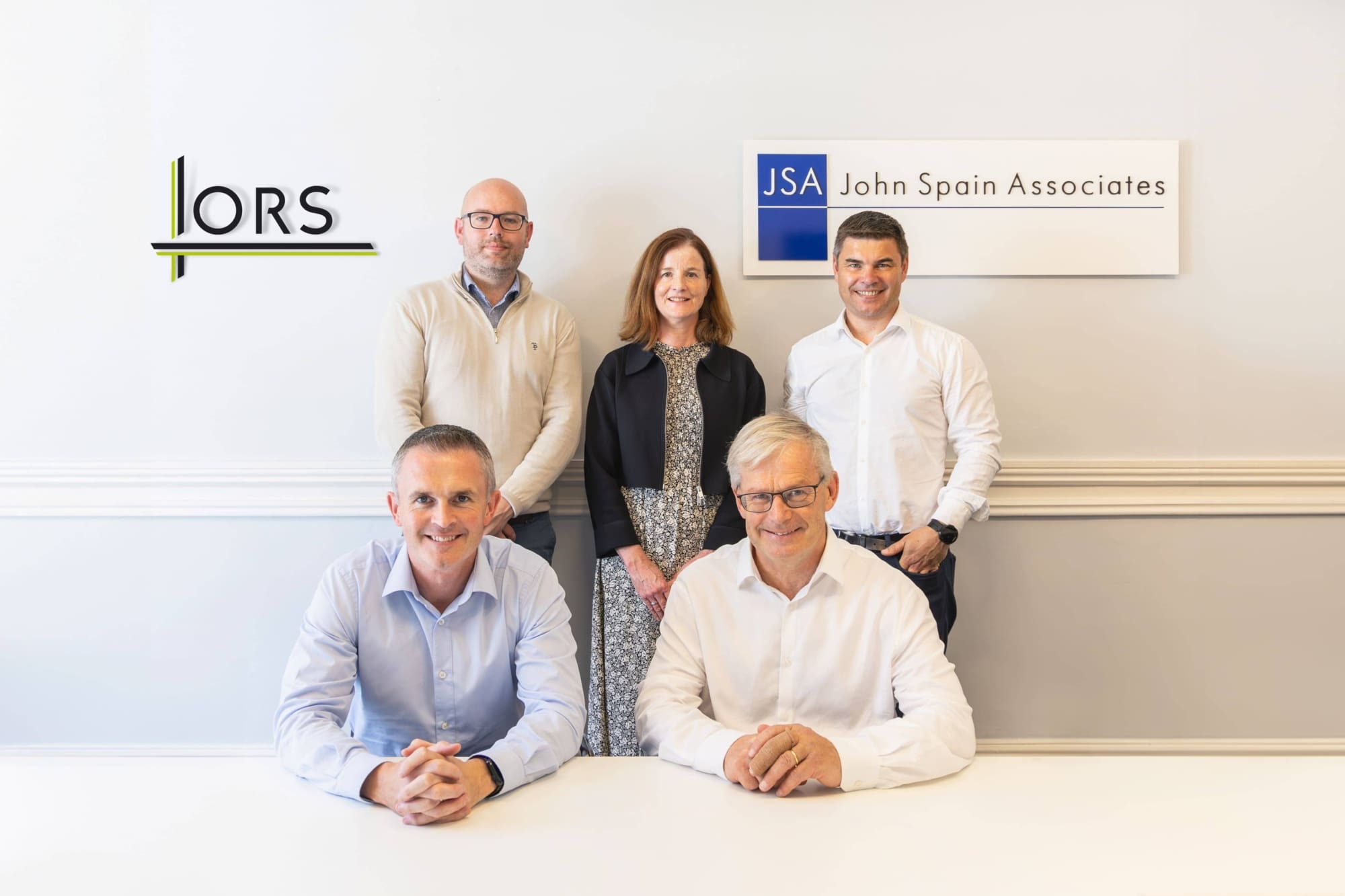 Strategic move follows Erisbeg private equity's investment in ORS earlier this year
ORS, Ireland's leading multidisciplinary building consultancy, has successfully acquired John Spain Associates, a prominent planning and development consultancy headquartered in Dublin. This milestone acquisition consolidates ORS's position as a pioneering force in building solutions in Ireland, combining its multidisciplinary expertise with JSA's unrivalled knowledge of the country's planning systems.
ORS has a proven track record of delivering innovative build solutions across various industries, offering a comprehensive range of services that encompass civil and structural engineering, project management, infrastructure, health and safety, building surveying, assigned certifier, fire safety, energy management, and environmental services.
John Spain Associates will retain its own brand, identity, and management following the deal, within the wider ORS Group.
John Spain Associates, established in 1997 by Managing Director John Spain, is renowned for its deep understanding of Ireland's planning systems and its expertise in securing approvals for Ireland's large and complex developments. With a team of 21 highly skilled professionals, JSA has built an impressive portfolio of clients, both in the private and public sector.
The acquisition follows ORS's partnership with Erisbeg private equity, a key player in the Irish investment landscape. Erisbeg's acquisition of a majority stake in ORS earlier this year signalled the beginning of a new phase of growth for the company, with a focus on expanding its reach and capabilities.
ORS's acquisition of John Spain Associates is a strategic step towards delivering comprehensive solutions that cater to the evolving needs of the planning and development industry.
John Brennan, Managing Director of ORS, expressed his enthusiasm for the acquisition: "This strategic move is aligned with our commitment to offering unparalleled solutions to our clients. The integration of John Spain Associates' expertise will further enhance our ability to provide comprehensive and innovative services across the planning and building spectrum."
John Spain, Managing Director of John Spain Associates added, "JSA's extensive experience, reputation and track record in achieving innovative planning solutions align with ORS's mission to deliver excellence. Together, we look forward to creating new opportunities and delivering successful outcomes for our clients."
Andrew Murphy, Erisbeg Partner said, "The acquisition of John Spain Associates by ORS underscores our commitment to driving innovation, enhancing capabilities, and creating value for clients that will undoubtedly contribute to the continued success of both companies. As Erisbeg continues to invest in Ireland's promising growth companies, we look forward to witnessing the positive impact of this collaboration on the planning and development landscape."
Going forward, ORS and John Spain Associates, as part of the ORS Group, are dedicated to ensuring high quality services for their existing clients. This acquisition reaffirms ORS's dedication to fostering innovation, nurturing talent, and cementing its position as a leader in the building consultancy industry.