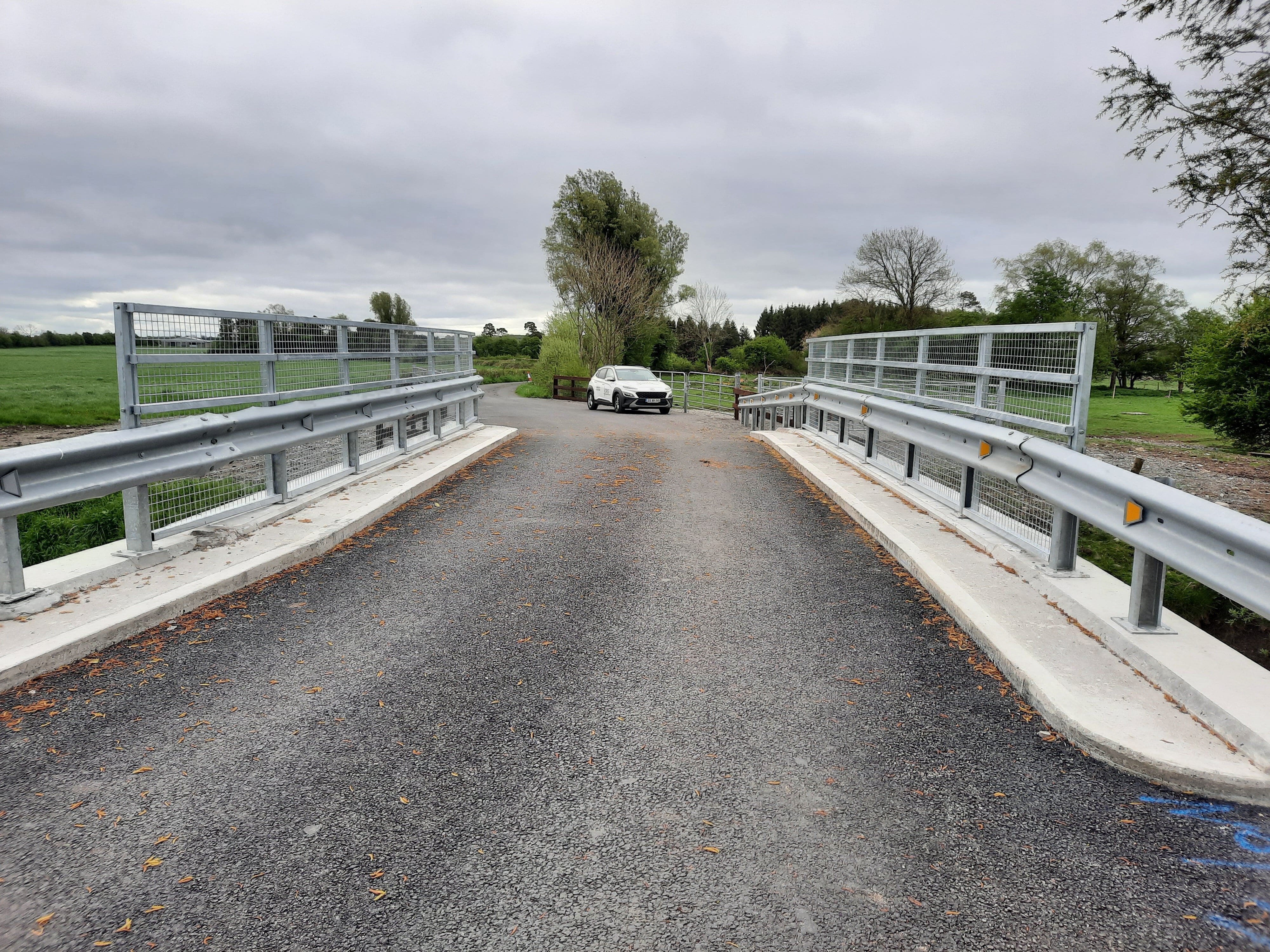 ORS prepared a Structural Options Report to consider suitable, feasible alternatives ranging from partial to complete replacement of the entire structure with various forms of construction in concrete and steel.
The solution agreed upon was a partial replacement of abutments and replacement of the deck with a precast beam and screed solution with a steel parapet to maximise visibility. This solution provided a robust bridge construction with inherent durability, partial re-use of abutments, and using a precast deck would negate the need for scaffolding or formwork to be erected over the Silver River, thus mitigating construction health and safety risks. 
Construction was completed in January 2022 with road surfacing works carried out on approach and across the concrete deck and with the installation of steel road safety barriers and steel parapets across the bridge before the road was reopened to traffic.  

Dunnes Stores

Civil & Structural Engineering

Redwood Tullamore

Civil & Structural Engineering

Renewable Energy in Civil & Structural Engineering

Civil & Structural Engineering

Aghnananagh Bridge Refurbishment

Civil & Structural Engineering

PalletXpress

Civil & Structural Engineering

Public Housing

Civil & Structural Engineering

Cellar Surveys, Dublin City

Civil & Structural Engineering

Kilbeggan, ADAPT Programme

Civil & Structural Engineering

Edgeworthstown Library

Civil & Structural Engineering